André Rieu: Love is All Around
The King of the Waltz invites you to his all-new cinema concert "Love is All Around", from his beautiful hometown of Maastricht! André Rieu will again stage his glorious annual summer event in the iconic Vrijthof Square this year. The concert will be a musical feast with heart-warming pieces lovingly chosen by André, covering classics, popular sing-alongs, and delightful waltzes that make you want to dance. Along with his beloved Johann Strauss Orchestra, André teams up with the charming Gospel Choir and special surprise guests, bringing you and your loved ones a refreshing, romantic, fun party at your local cinema – you will feel that love is all around! Share a concert experience filled with music, dance, love and happiness!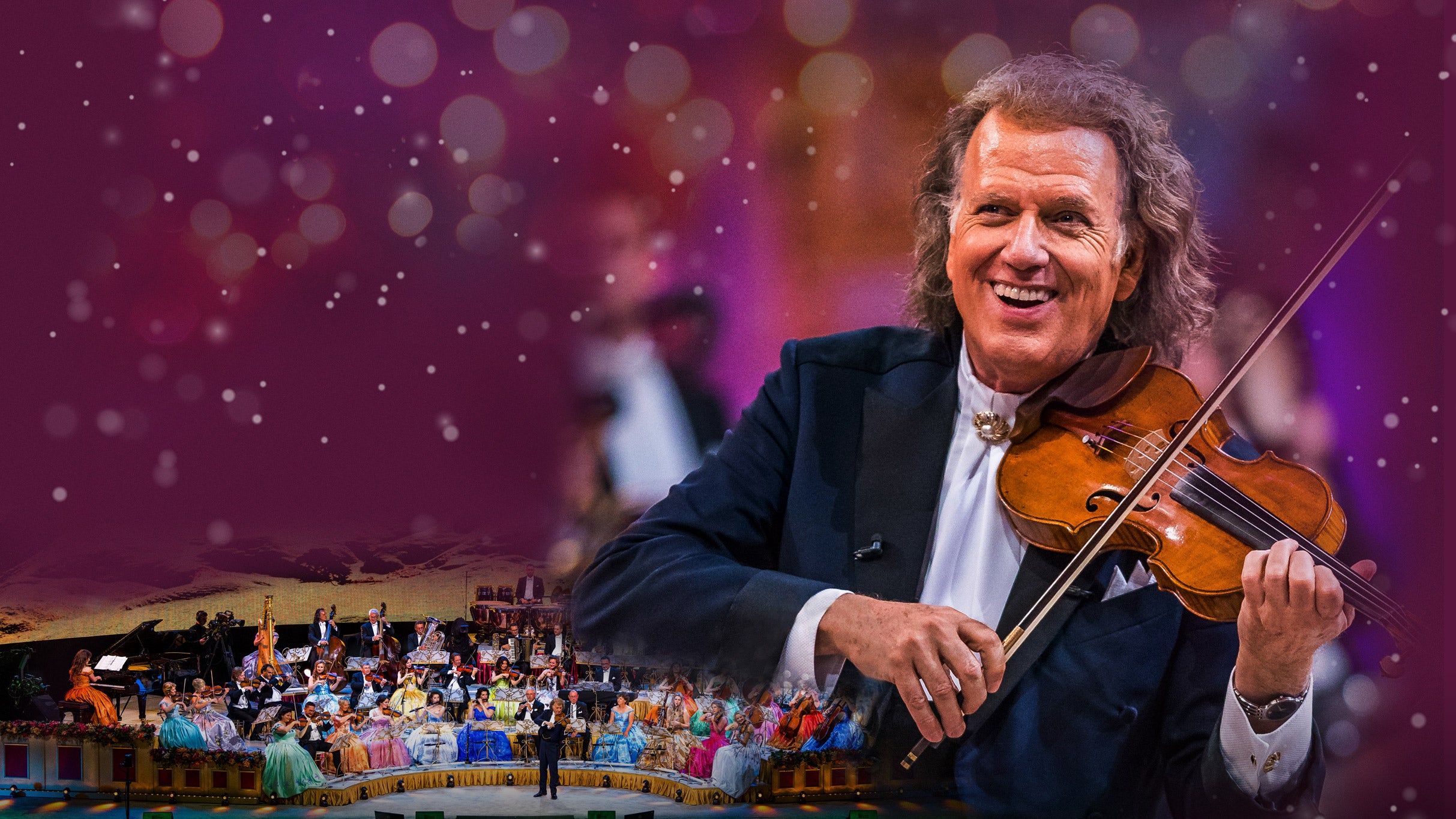 Exclusive Andre Rieu concert to be shown at Cheshire cinemas
WORLD-RENOWNED violinist André Rieu is bringing his Maastricht Concert to the big screen with 500 UK cinemas set to show the event, including two in Cheshire West.
'The King of the Waltz' brings his summer concert series in his hometown of Maastricht, where tens of thousands will travel to see him perform in the Vrijthof Square with his Johann Strauss Orchestra. His new Love is All Around concert will be shown on August 26 and 27 at Cineworld Broughton and in IMAX at Vue Cheshire Oaks.
Featuring popular feel-good classics, show-tunes, and of course, joyous waltzes music lovers can enjoy the spectacle in the comfort of their local cinema with breath-taking camera work, world-class production values and glorious sound.
There will be fan favourites, special guest soloists, and a gospel choir. Long-time cinema host, Charlotte Hawkins (Classic FM, Good Morning Britain) will delve behind the scenes to provide access and a stage-side interview with André exclusive to cinema audiences.
Speaking about the upcoming shows, André Rieu says: "Love is the music of our hearts, and it knows no boundaries. It is the most wonderful form of emotion and the most beautiful melody that we can play in our lives. I wish you all much love and music and I hope you will enjoy this year's Maastricht concert full of joy and romance in your local cinema."
Over the last decade, André Rieu has become one of cinema's biggest music drawcards with his annual Maastricht concerts, presented by Piece of Magic Entertainment, alongside his Christmas and New Year specials for cinema audiences around the world. Breaking box office records, he continues to be one of the world's best-selling touring artists and continues to top record charts around the world.