Wolfgang Amadeus Mozart: La Betulia Liberata, "Part 2"
Wolfgang Amadeus Mozart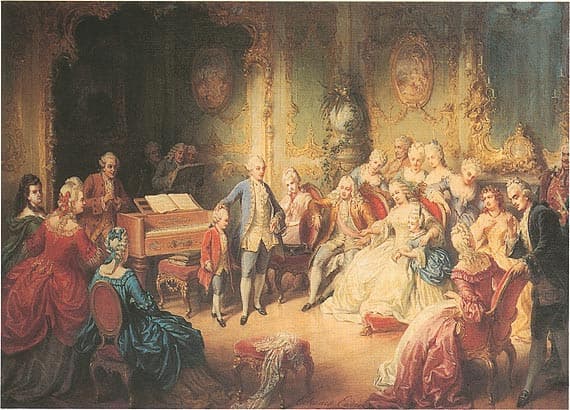 Wolfgang Amadeus Mozart (1756-1791) is widely regarded as the child composer par excellence. It was probably because of Mozart that the image of the child composer first entered the public consciousness. On his first visit to London, young Mozart attracted the attention of Daines Barrington, "a polymath who wrote about a variety of curious phenomena." It was agreed that Barrington would examine Mozart's musical abilities by subjecting the 8-year-old boy to a number of tests. Barrington brought along the five-part score of a new opera by a London composer, including two lines in the difficult to read contralto clef.
"Mozart played it flawlessly, and also captured the composer's tempos, dynamic, and musical intentions." Next Barrington asked young Mozart to improvise a love song, and the boy created a complete piece with recitative and two movements. Then Barrington asks Mozart to compose a song of rage. "This time Mozart tears into the keyboard like a child possessed, standing up from his bench and hammering the keys with small fingers that can scarcely reach the interval of a fifth." Barrington concludes that Mozart may "become even greater than another one-time European prodigy, now working in London. This Mozart might, one day, prove to be a match for even the great George Frideric Handel."
Mozart's musical output as a child is truly remarkable, as he completed roughly 120 works before 1772. These works are written in a great variety of genres, and his success was widely recognized at the time. Barry Cooper suggests, "Mozart's success may well have prompted a surge in the number of active child composers, which certainly increases significantly around this time." Among the dramatic works written by Mozart between 1768 and 1771, we find the oratorio La Betulia Liberate, an impressive work with powerful choruses and well-characterized arias.
Joseph Martin Kraus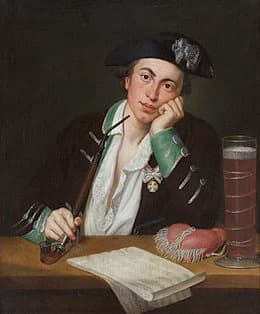 Born in the same year as Mozart, Joseph Martin Kraus (1756-1792) was one of the most talented and unusual composers of the 18th century. He initially studied music at a Jesuit Gymnasium in Mannheim, and his earliest musical training was influenced by the Italian style of the Mannheim composers. He began composing symphonies during his youth and quickly developed a flair for the dramatic and unexpected. His earliest attempts have sadly been lost, but what has survived, indicated a strong dramatic element making them more "theatrical than simply mass-produced concert works." The Symphony in A major (VB 128) is one of the earliest symphonies by Kraus to have survived, and the first movement features "bold unisons, flashing motivic figures and expansively worked out contrasting themes, while the second is filled with considerable lyricism." The work also includes a minuet, and a rousing final movement providing a musical depiction of a hunt.
Joseph Martin Kraus: Symphony in A Major, VB 128 (Swedish Chamber Orchestra; Petter Sundkvist, cond.)
Camille Saint-Saëns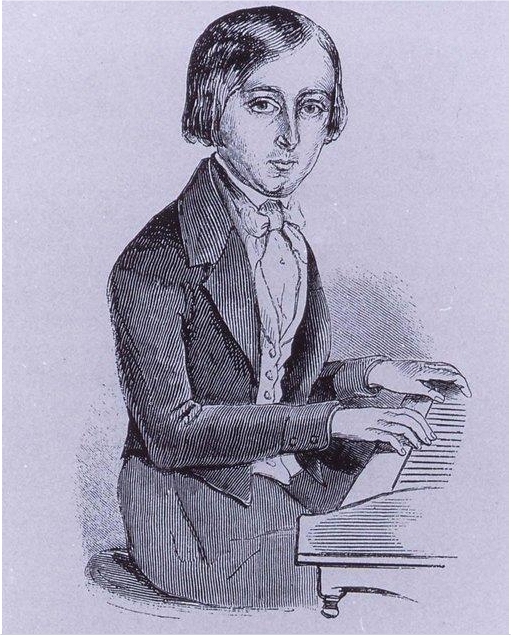 Camille Saint-Saëns (1835-1921) claimed to have destroyed many of his childhood works. Seemingly, his efforts at destruction did not progress very systematically, as more than fifty pieces still survive. Hector Berlioz would later describe him as "knowing everything about music but lacking inexperience." To be sure, Saint-Saëns was one of the greatest child prodigies the world had ever seen. It is reported that he improvised descriptive pieces at the age of 2 and that he penned a short and unpretentious composition aged just 3 years and 164 days. He entered the Paris Conservatoire at the age of 13, and he tried his hand at the composition of symphonies at the age of 15. Two of these symphonic attempts remained unfinished, but the Symphony in A Major emerged fully formed in four complete movements. A critic writes, "Although it was probably conceived as a student exercise to demonstrate his mastery of various writing and orchestration techniques, this symphony is far more than just an academic rite of passage. Balance and concision (a legacy of the Viennese classics), a stylistic unity that manages to channel a spirit of romanticism into a classical four-movement structure, light and transparent orchestration: everything here proclaims an exceptional talent."
Camille Saint-Saëns: Symphony in A Major (Liège Royal Philharmonic; Jean-Jacques Kantorow, cond.)
Alexander Tcherepnin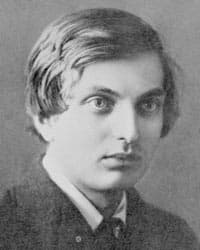 Alexander Tcherepnin (1899-1977) initially studied music with his mother, and as early as 1913, he was apparently composing an opera entitled "The Death of Ivan the Terrible." Supposedly, Tcherepnin wrote in the score that a large metal sheet be thrown on the floor to imitate the sound of a huge bell. Tcherepnin also "composed hundreds of piano pieces in his early years, including thirteen piano sonatas." Forced to flee after the 1917 Russian Revolution, the family fled Saint Petersburg and settled in Tbilisi, Georgia. Tcherepnin took a good many of his early pieces with him, and a substantial number actually reached print. This includes the Bagatelles Op. 5, of which No. 7 was probably composed in 1912. Originally composed for piano solo, Tcherepnin later revised and arranged these pieces for a variety of instrumental forces, including a version for piano and orchestra.
Alexander Tcherepnin: 10 Bagatelles, Op. 5
Ignaz Moscheles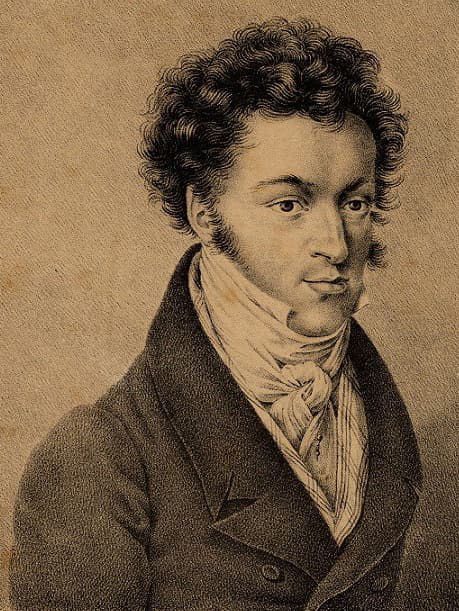 The Bohemian composer and piano virtuoso Ignaz Moscheles (1794-1870), together with Jan Ladislav Dussek and Muzio Clementi, eventually established the "London" School of Pianoforte playing. Moscheles hailed from Prague and took early lessons from the disciplinarian director of the local conservatory, Friedrich Weber. He only allowed Moscheles to play the music of Mozart, Clementi, and J.S. Bach, and none of the "modern stuff" that Beethoven was composing. In 1808, after the death of his father, Moscheles went to Vienna and studied counterpoint with Albrechtsberger and composition with Salieri, and he became friends with Beethoven. Moscheles began composing at least as early as 1808 and actually had a symphony performed in Vienna on 12 March 1809. This work does not survive, however, and his earliest published works date from around 1810. These consist of several sets of piano variations (Opp. 1, 2, and 5–7), some dances (Op. 3), and a Sonatina (Op. 4), all of which were printed in quick succession.
Ignaz Moscheles: Piano Sonatina in G Major, Op. 4 "Allegro"
Juan Crisóstomo Arriaga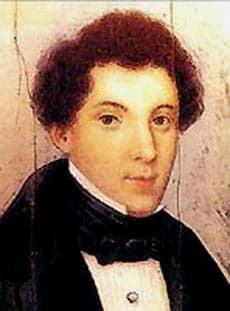 Juan Crisóstomo Arriaga (1806-1826) showed such striking ability as a child that he is sometimes referred to as the "Spanish Mozart." His first known composition, a trio for violin that later had a text and a bass part added, was entitled Nada y much, and dates from 1817. In 1818 he published an overture of nine instruments as his Op. 1. His opera Los esclavos felices was probably composed in 1819, but only the overture survives. "It begins with a very lyrical introduction, with a graceful, flowing melody decorated by occasional expressive chromatic appoggiaturas and some delicate countermelody." The musical style invites comparisons with Italian opera, and specifically Rossini. Arriaga composed roughly twenty works before moving to Paris to take up his studies at the Paris Conservatoire. Among these works is a Stabat Mater for three male voices and orchestra, composed while he was still in Bilbao. Arriaga continued composing prolifically after moving to Paris, writing symphonies and string quartets, but his career was tragically cut short by his early death before he reached the age of twenty.
Juan Crisóstomo de Arriaga: Stabat Mater dolorosa (Coro Easo; Basque National Orchestra; Cristian Mandeal, cond.)
Clara Wieck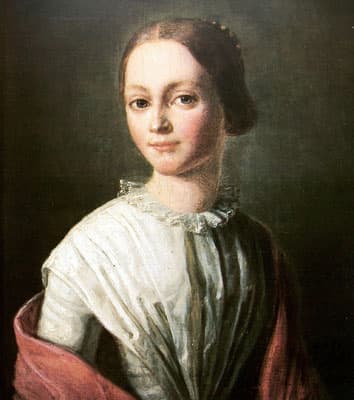 At the age of 12, Clara Wieck (1819-1896) was well on her way of becoming a renowned piano virtuoso. Concurrently, she began to compose and wrote a waltz for piano in 1828. A number of early works are mentioned in various documents but appear to be lost. Her Op. 1 is a set of four polonaises that appeared in print in 1831, and additional piano works, ranging from the virtuosic to the more poetic and introspective, were issued shortly thereafter. In addition, Clara also embarked upon orchestral studies, and she drafted a "Scherzo" and an "Overture" for orchestra, but they have not survived. However, the idea of writing a concerto had decidedly taken shape and Wieck started drafting a piano concerto in A minor in January 1833. The final movement was completed later that year and was performed at least twice in May and September 1834. "You see, you must know that I am in love," Clara Wieck confessed to her stepmother in January 1835. "It is not a passing fancy, but lasting love." The object of this passionate outburst was not Robert Schumann but the cellist August Theodor Müller. As such, the first two movements were composed under the spell of infatuation, and the "enchanted cello of Theodor" left its mark in the enchanting notes of the expansive "Romance," the concerto's middle movement."
Clara Wieck: Piano Concerto in A minor, Op. 7
Frederic Hymen Cowen
On 29 January 1852, the city of Kingston, Jamaica registered the birth of Hyman Frederick Cohen. The Cohen family originally consisted of plantation owners and possibly slave traders, but with that business in decline, Frederick Augustus Cohen entered into diplomatic service, and the family transferred to England in 1856. They changed their surname to Cowen, and Frederic Hymen Cowen showed great musical promise at an early age. In 1858 the six-year-old boy published his first piano piece, "Minna Waltz," and his first published song "A Mother's Love," followed in 1859. Since he was not yet able to write down the music, he simply improvised and his teacher wrote it down for him. At the age of 8, Cowen composed a "drawing room operetta" entitled Garibaldi. Scored in two acts of five scenes each, the libretto was written by his seventeen-year-old cousin Rosalind, "and consists of spoken dialogue that alternates with numerous airs, and duets, with piano accompaniment." It was performed on 4 February 1860, with Cowen at the piano, and a cast of children all younger than seventeen. It was published later that year and consists of an impressive forty-three pages of score. After a brief period of study in Leipzig, the highpoint of Cowen's early career came on 9 December 1869, when, at the age of seventeen, his First Symphony in C minor and his Piano Concerto in A minor were performed "at a highly successful and enthusiastically reviewed concert."
Frederic Hymen Cowen: Symphony No. 3 in C minor, "Scandinavian" (Slovak State Philharmonic Orchestra, Košice; Adrian Leaper, cond.)
Louis Spohr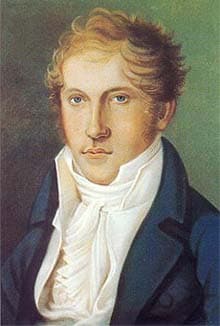 Contemporaries mentioned the name Louis Spohr (l784-1859) in the same breath as Beethoven, and Mendelssohn, Schumann, and Chopin held him in the highest admiration. Spohr started learning the violin at the age of five, and his earliest attempts at composition were made about 1796, or perhaps even earlier. According to his own account, and there is no reason to dispute his memory, he composed the overture, choruses, and airs for an unfinished singspiel, six string trios, and a number of violin concertos, all now lost. As Barry Cooper writes, "Spohr's early works have suffered more than their fair share of neglect and it is difficult to assess how capable a composer he was as a child." An undated autograph score of a violin concerto in G Major is what remains of Spohr's early attempts at composition. Scholars have suggested that it was composed "around 1799 at the age of fifteen." It is described as having "still limited creative power and modest structuring, and was modeled after the violin concertos of Giornovichi and Viotti." And while the work has been termed naïve, "it is naïve in the positive sense of freshness and unspoiled." It certainly serves as a convincing demonstration of Spohr's musical talents.
Louis Spohr: Violin Concerto in G Major, WoO 9 (Ulf Hoelscher, violin; Berlin Radio Symphony Orchestra; Christian Frohlich, cond.)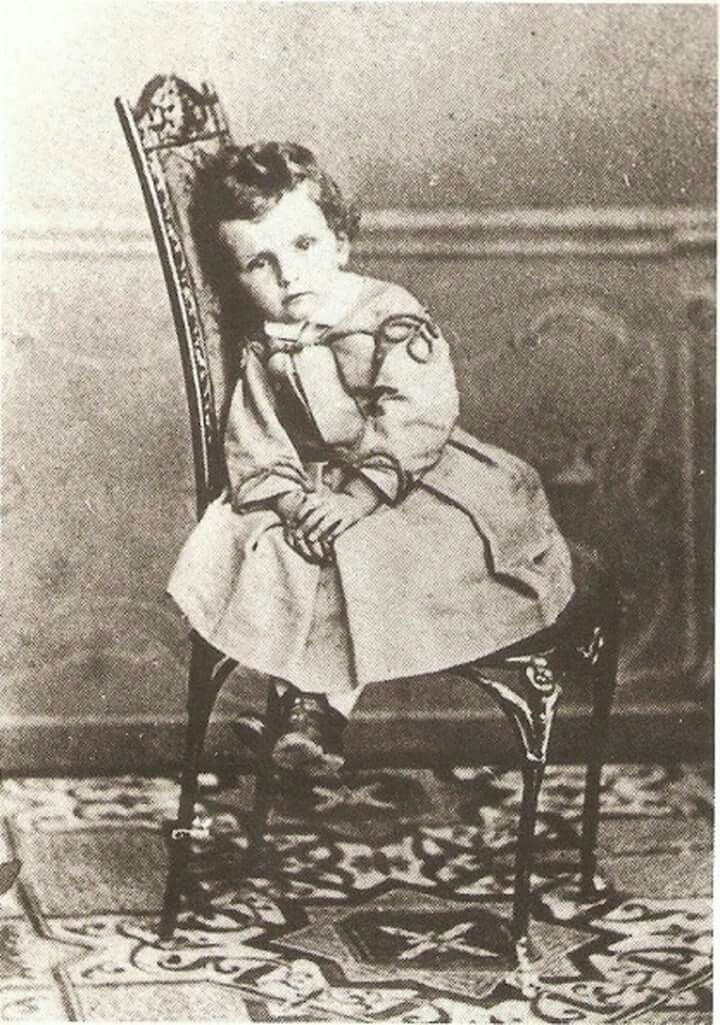 Franz Strauss, the celebrated horn virtuoso who set new standards on the instrument for more than four decades, immediately recognized the musical talents of his son Richard Strauss (1864-1949). The four-year-old boy took piano lessons from August Tombo, and his older sister remembered, "Richard made swift progress. Sight-reading presented him with no problems. His teacher played to him a great deal, and there was one trick that delighted Richard. His teacher played the bass part with the left hand, the top line with his right hand, and the middle part with the tip of his long pointed nose." Richard first tried his hands at composition at the age of six, when he composed the Schneider-Polka (Tailor Polka) for piano. However, as he was not yet capable of writing music, his father wrote it down for him. Richard was described by his teacher as "a student with excellent disposition, good deportment and well behaved; lively, enthusiastic, attentive, sometimes over-eager and hasty." By the time he was 16, Richard had composed roughly 140 compositions, including almost 60 songs and more than 40 piano works. Much of these juvenilia pay homage to the musical creed of his father, who favored the "trinity of Mozart (most of all), Haydn and Beethoven." Echoes of Mozart and the Classical style clearly emerge in his Serenade in E-flat for Thirteen Wind Instruments, Opus 7, dedicated to his composition teacher Franz Meyer. And while some critics find "schoolbook themes of almost universally four-square structure with depressing regularity, Strauss was very positive about his early compositions, allowing some of them to be published many decades later."
The concluding episode in this series of Child Prodigies features music by Mendelssohn, Liszt, Darcis, Korngold, and others; please join us for the exciting conclusion.
For more of the best in classical music, sign up for our E-Newsletter
Richard Strauss: Serenade in E-Flat Major, Op. 7, TrV 106 (Bern Symphonic Wind Orchestra; David Whitwell, cond.)