or much of its 75-year existence, the Aldeburgh Festival reflected the interests – and prejudices – of its cofounder, Benjamin Britten. A man of genius, he also nurtured enmities against other composers, whom he regarded as second rate (but of whose fame he appears to have been a little jealous). It resulted in programming that was refined and eclectic, including much of the composer's own output – and this persisted long after his death in 1976. However, the atmosphere could at times seem rather snooty and cliquish. This year's festival, which opens on June 9, confirms that those days have gone.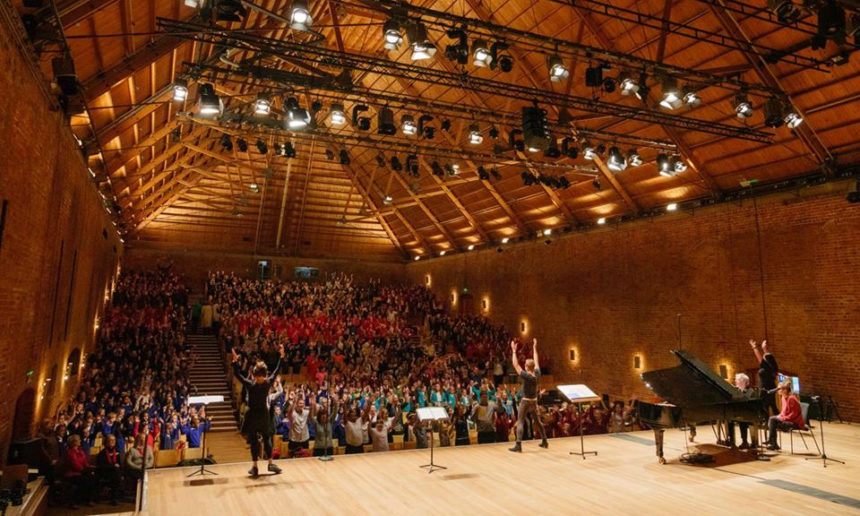 The programme breaks out of the straitjacket of Britten's prescriptive tastes. Several superb examples stand out. The BBC Philharmonic's concert on June 11 ends with one of the symphonic canon's greatest works, Sibelius's 5th. It is preceded by a premiere of an orchestration of Manuel de Falla's Fantasia baetica, written in 1919 for Artur Rubinstein, the legendary pianist – the arrangement was made by Francisco Coll, an alumnus of the Britten Pears Young Artist Programme. And reminding us of who made it all possible, Simone Lamsma, the leading Dutch violinist, will be the soloist in Britten's Violin Concerto, written when the composer was just 25.

The next evening Rumon Gamba conducts the BBC Philharmonic in another Britten jewel, his Sinfonia da Requiem, teeming with mesmerising sounds, darkness and astonishing ideas. But then there is Metacosmos by the contemporary Icelandic composer Anna Thorvaldsdottir; and for the finale, Tchaikovsky's masterpiece, the Pathétique symphony.
The concert on June 15 ends a remarkable neglect by the Festival, culminating in Elgar's majestic First Symphony played by the City of Birmingham Symphony Orchestra conducted by Kazuki Yamada (the first time any Elgar symphony has been performed there). Again, there is a Britten classic – the sublime Ian Bostridge will sing in the Serenade for Tenor, Horn and Strings – but the real gem is a shamefully rare performance of Holst's captivating Japanese Suite. Tickets are scarce, but all these concerts will be broadcast later by Radio 3.
The commitment at Aldeburgh to new music remains as strong as ever. The festival opens with the world premiere of Sarah Angliss's opera Giant, the true story of an 18th-century Irishman, Charles Byrne, whose 7ft 6in height made him a curiosity at the time, and who was betrayed by the surgeon John Hunter.