A top musician who launched an urgent appeal to find her 'beloved' £15,000 flute revealed she felt 'physically sick' after it was stolen on a train.
Heartbroken flautist Katherine Bryan, who is the principal flute for the Royal Scottish National Orchestra, had her treasured instrument snatched on Monday morning on a train to Brighton.
The valuable Brannen silver Millennium 5320 was in a beige rucksack when it was taken between Farringdon and East Croydon railway stations.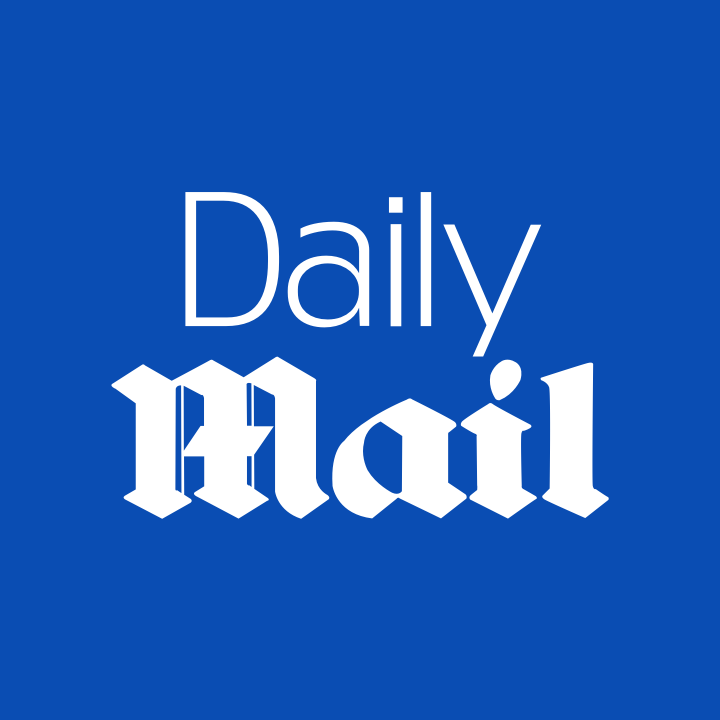 Top Storiesby Daily Mail00:2201:00
CCTV of missing man, 34, last seen at McDonald's twoweeks ago
Discussing the loss of her treasured instrument, which she has owned for 12 years, Ms Bryan told The Daily Mail: 'When I realised it wasn't there I felt physically sick. It's worth about £15,000.'
She added: 'Flutes are very personal to the player. That's why it's so devastating when you lose one.'
The British Transport Police has launched an investigation into the theft and is appealing for witnesses to come forward.
Katherine Bryan's valuable Brannen silver Millennium 5320 was in a beige rucksack when it was stolen between Farringdon and East Croydon railway stations.
The flute is believed to have been stashed in this beige bag when it was stolen.
Ms Bryan, 41, lives near Glasgow with her husband Kennedy, a musician, and their five-year-old son Torben.
She was appointed to the prestigious position of principal flute with the RSNO when she was just 21.
She is due to play concerts in Edinburgh on Friday and Glasgow on Saturday and has had to borrow a replacement flute in the meantime.
Discussing the stop-gap instrument, Ms Bryan said: 'It's nice but I'm not used to it. I'm hoping I still sound like me.'
The devastated musician revealed her flute had been stolen on Monday evening in a post on X, formerly Twitter.
She wrote: 'Today my beloved flute was taken. It was in a beige rucksack, stolen between Platform 3 at Farringdon and East Croydon Station, on the 9.34 train to Brighton. Flute is a Brannen silver Millennium 5320 with a silver Lafin headjoint w/gold lip plate. Please share!'
Several other musicians responded to her post, with some giving advice.
Fellow flautist Jack William Reddick even said he would monitor pawn broker sites as he had spotted one belonging to Royal Philharmonic Orchestra member Helen Keen after it went missing.
A British Transport Police spokeswoman told MailOnline in a statement yesterday that the force had 'received a report of a suspected bag theft yesterday morning (23 October) on a train between Farringdon and East Croydon. The bag contained a high value flute.
'Enquiries are ongoing and anyone with information can contact BTP by texting 61016 quoting reference 198 of 23/10/23.'
Ms Bryan regularly appears as a concerto soloist with leading orchestras worldwide, and has performed with the likes of the the New York Philharmonic, Halle, Nürnberger Symphoniker, Helsinki Philharmonic orchestras.
The talented musician has also worked with the acclaimed London Philharmonic, BBC Scottish, Royal Philharmonic and London Symphony orchestras.
Speaking of the theft, a spokesman for Govia Thameslink Railway said: 'We'll do everything we can to support the police in their investigation and reunite Katherine with her precious flute.'
Heartbroken flautist Katherine Bryan, who is the principal flute for the Royal Scottish National Orchestra, has launched an urgent appeal to try and find her flute
Ms Bryan has become the latest musician to fall foul of thieves prowling Britain's railways in recent years.
In November 2021, police launched a manhunt to find a man who stole a £40,000 bassoon accidentally left on the train by musician Stuart Russell.
Mr Russell left the rare woodwind instrument in the carriage on the Lewes to Brighton service in East Sussex, on October 19.
Mr Russell had placed the classical instrument in the overhead luggage compartment but he forgot to retrieve it when he left the train at Brighton just after 2pm.
As he walked away, he realised his mistake and rushed back to the platform but the train had already departed back to Lewes, police said.
Another passenger, who noticed it had been left behind, lifted the bassoon and got off at Southwick, West Sussex.
Mr Russell posted on Instagram: 'The bassoon is an unusual instrument. It is a custom-made professional gentleman model bassoon made by Ben Bell (Canada) in 2013.
'[It has] serial number 116 and is stamped "made In Canada" on the joints.
'It was in a gentleman's model black Bonna backpack case containing Vonk leg rest attachment, 2 crooks and two reed cases and other bassoon accessories.
'This is a precious and personal instrument to me. Any knowledge of its whereabouts please contact me.'
In a previous theft in 2021, musician Stuart Russell (pictured) mistakenly left the carriage without taking his bassoon with him – which was then stolen
Following the theft, he shared images of the £40,000 classical instrument on Instagram in an effort to track it down
Two years earlier, in October 2019, musician Stephen Morris was left heartbroken after he forgot his 310-year-old antique violin on the train.
The 'piece of history' – worth £250,000 – was one of only a few made by master craftsman David Tecchler in 1709 and the distraught violist likened losing it to having a limb lopped off.
Mr Morris left the instrument, which he bought in 2003, on the London to Orpington service, and was forced to use his wife's violin to lead the Royal Philharmonic Orchestra in concert.
The musician, who has also played on film scores including Lord of the Rings and James Bond and recorded with David Bowie and Stevie Wonder, launched a desperate appeal for his prized possession to be returned.
'It's devastating to lose it and quite apart from its value, it's my livelihood,' he told the BBC at the time.
'I was really only its custodian – one of many people who have played it – and I had hoped to pass it on to another violinist eventually.'
Mr Morris, from Sydenham, London, added losing the rare instrument was 'like having my arm cut off'.
'The way my instrument responds is like having a limb – your hand and brain know exactly where to go when playing,' he said.
Stephen Morris, who left the £250,000 instrument on the London to Orpington service in October 2019
The 'piece of history' was one of only a few made by master craftsman David Tecchler in 1709 and the distraught violist likened losing it to having a limb lopped off
In 2015, a drunk commuter who stole a £300,000 viola which had been left on train by a leading member of the London Symphony Orchestra, was spared jail.
Stephen Tillyer grabbed the antique instrument, along with two bows worth £35,000 each, after getting drunk on the way home to Hawkinge in Kent.
Edward Vanderspar, the LSO's joint principal viola player, accidentally abandoned his viola on the train when he got off in a rush in January, 2015.
Tillyer was then caught on CCTV taking it, as well as a schoolboy's rucksack which had also been left, and getting off the train at Folkestone West station.
After Mr Vanderspar reported the loss of his viola, police identified Tillyer from the footage and confronted him when he returned to the station two days later.
He told PC Jack Tomlin: 'This is a mistake. I haven't stolen anything. I picked something up on the train.'
He was sentenced to a six-month jail sentence suspended for 12 months and ordered to do 150 hours of unpaid work.
Recorder John Haines told Tillyer: 'You had ample opportunity to hand those items to a member of staff and ample opportunity to report the fact you found them.'