Sheldon Harnick, the lyricist who put words to the sorrows and simchas of Jewish life in Fiddler on the Roof, died Friday at 99.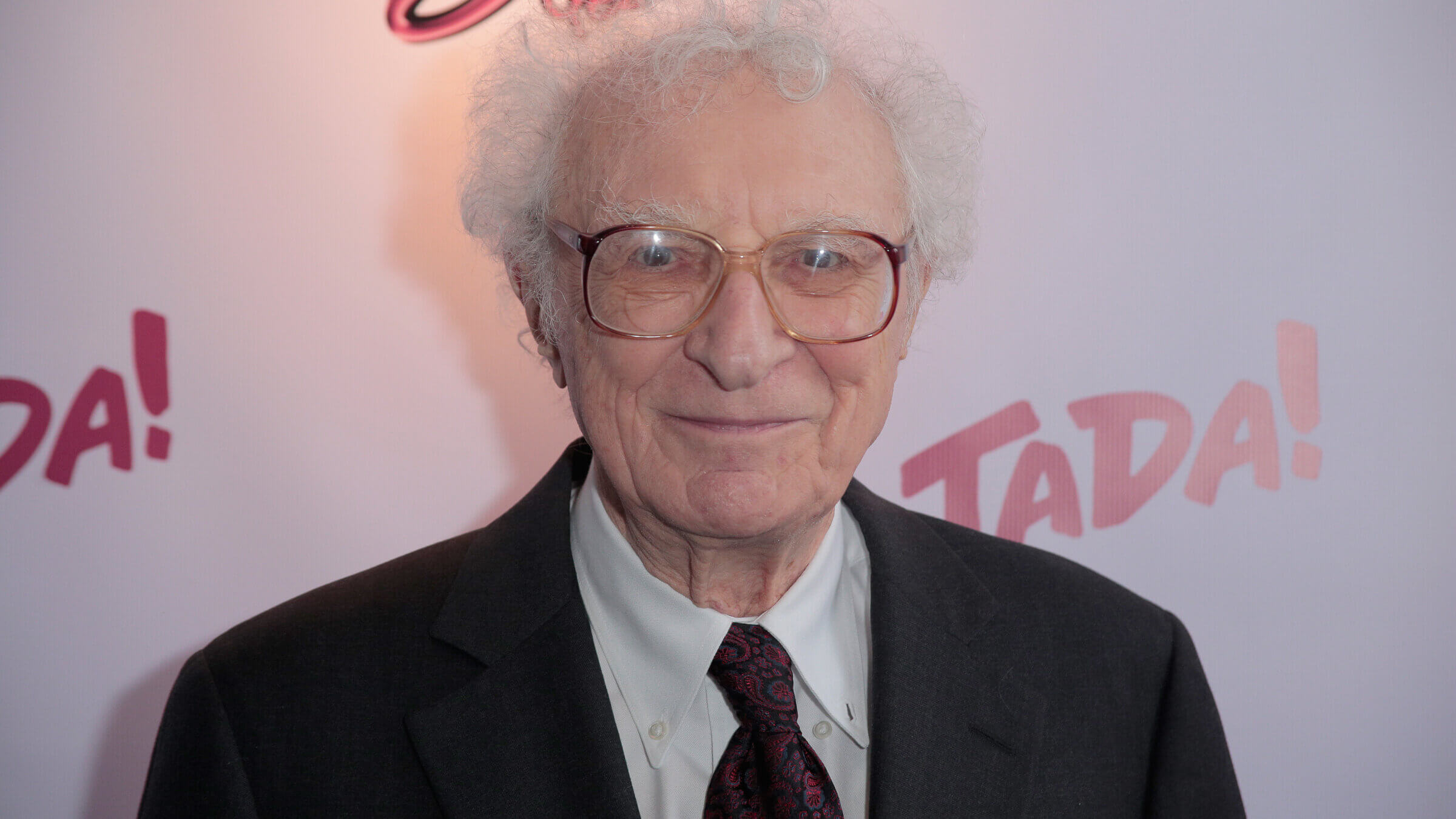 Through Fiddler, which he adapted from the stories of Sholem Aleichem with composer Jerry Bock and book writer Joseph Stein, Harnick's words traveled the globe and gave voice to a lost Jewish world. Debuting fewer than 20 years after the end of the Holocaust, Harnick's deeply human portrait of shtetl life — its customs, hopes and fears — bestowed the source material wide-ranging appeal and gave midcentury Jews, especially those who felt themselves to be at some remove from their roots, a common language.
Harnick was born in Chicago on April 30, 1924, to a dentist father and homemaker mother. He started playing violin early and, influenced by poems his mother wrote for special occasions, began writing poetry. He was published soon after — in his grammar school paper.
Harnick started writing music and lyrics in high school with a classmate, a collaboration cut short when Harnick was drafted to fight in World War II. While in the service, he wrote tunes about his time in the Army, performing them on Monday nights for the troops.
On his return to civilian life, Harnick attended Northwestern University to study violin. But he also continued to write, and moved to New York on graduating in 1949, where he found work writing for revues and industrial musicals, and initially penned music as well as the words.
"I had a reputation of being fast and good, so producers would call and ask me to help out on a show which was in trouble on the road," Harnick told Ted Sod in 2016.
It was while he was helping to iron out a show called Shangri-La that Harnick met actor Jack Cassidy, who then introduced him to Bock. Bock and Harnick's first collaboration with Josep Stein, The Body Beautiful, about a Dartmouth grad who dreams of becoming a boxer, had a short Broadway run in 1958.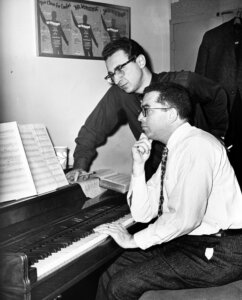 Their next musical, Fiorello!, about the diminutive Italian Jewish former New York mayor Fiorello LaGuardia, did better upon its 1959 premiere, winning the Tony Award for best musical and the Pulitzer Prize.
In the 1960s, Harnick read the 1911 Sholem Aleichem novel Wandering Stars, and shared it with Bock and Stein. From there, the team discovered Aleichem's Tevye stories. Together with producer Harold Prince and director-choreographer Jerome Robbins, they debuted Fiddler on the Roof on Broadway in 1964.
At the time, they might have been stunned to learn what a broad cultural impact the musical would have, even though it was designed to reach well beyond Jewish communities. Harnick's words to "Sunrise, Sunset," a bittersweet wedding song, quickly became a hallmark of Jewish life cycle events — but the song was also so thoroughly embraced by non-Jews that it even featured in a Lawrence Welk Easter special. "If I Were a Rich Man" has been sampled and adapted by countless mainstream pop artists, including Gwen Stefani and rapper Flo Milli.
If most of the gentile world is now familiar with the toast l'chaim, at least part of the credit goes to Harnick, who built a song around it.
While Fiddler remains Harnick's best-known work, it wasn't his last. In 1970, He and Bock premiered The Rothschilds, a musical about the rise of the famous Jewish banking family that earned nine Tony nominations. The Rothschilds was Bock and Harnick's final collaboration, although Harnick continued to provide lyrics for musicals like Rex (1976) about King Henry VIII and A Wonderful Life (1986), based on Frank Capra's holiday classic. He also wrote the music and words for Dragons (2003).
In his final years, Harnick appeared in documentaries about the making of Fiddler, and one about the production of Norman Jewison's 1971 film. He also worked as a consultant on the National Yiddish Theatre Folksbiene's Yiddish production, which most recently ran as a limited engagement Off-Broadway in 2022.
Harnick, who was always eager to share details about Fiddler's development, often stressed the musical's initially modest aspirations — aims that made the enormous significance it took on the Jewish community a perpetual, delightful surprise.
"We never felt brave," Harnick told the Hartford Courant in 2014. "We thought here are some gorgeous human, rich, funny stories, and they should make a good musical."