James Horner's soundtrack to Titanic is the bestselling classical album of the past 25 years, according to Classic FM. Titanic: Music from the Motion Picture has sold more than 1m copies in the UK alone, surpassed 30m copies worldwide and risen to No 1 in 20 countries.
You know you know it. Cast your mind back to 1997. First come the uilleann pipes: that's Eric Rigler, an American player who previously worked with Horner on Aliens and Braveheart and has a band called – horrifyingly – Bad Haggis. His grace notes communicate directly with the album-buying soul of the US's Celtic diaspora. Then comes the breathy vocals of Sissel Kyrkjebø, the bass lines lurking like icebergs in the deep, and Horner's intriguing ability to make the instruments of the London Symphony Orchestra sound like Midi files.
Céline Dion's famous tune pops up all over the place. It is relentlessly rousing, but it doesn't feel right without the full force of her larynx. (Eventually, we get Dion herself, after an agonising hour.)
Apparently, the film's director, James Cameron, wanted Enya to collaborate on the score, but she turned him down, so Horner selflessly replicated her knack for ear-gougingly fey Celtic wisp. The formula did the trick. Following the wild success of the first album, Horner made another suite, which he released in 1998 under the name Back to Titanic.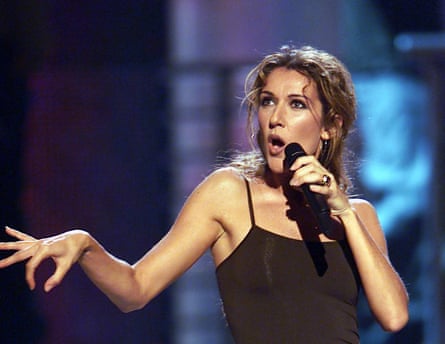 Of the many disturbing aspects to this story, several concern categorisation. If commercial classical radio stations devise their playlists based on algorithms and perceived popularity ratings (which they do), then the music that shouts loudest will drown out the rest (which it does). Classical crossover is a mega industry complete with its own phenomenally lucrative stars (Il Divo, Katherine Jenkins, Josh Groban) and its own glossy production aesthetics, which can make a set of uilleann pipes sound interchangeable with an oboe, a panpipe or a synth. Horner's score was lauded for its diverse influences, but in truth it is ersatz everything: ersatz traditional Irish, ersatz classical strings. It is like Botox on an eyebrow – with this degree of gloss, forget about grit, about risk, about surprise, nuance or authenticity.
So, if you were one of the millions who purchased Titanic: Music from the Motion Picture, where do you go from here?
You could watch Ludovico Einaudi playing piano on an iceberg – or you could escape the crossover vortex. For decent Irish music, try Planxty or Lankum. For decent film music, try Mica Levi, a creator of some powerful modern movie scores, or wind backwards through greats such as Miklós Rózsa, Dimitri Tiomkin, Franz Waxman and Bernard Herrmann (Hitchcock's favourites) to Erich Korngold, who arguably invented the Hollywood sound. From Korngold, meet Richard Strauss, meet fin de siècle Vienna – heck, meet Arnold Schoenberg. Let Horner be your gateway drug.