Like many parents, Tao Xie and Nicole Sun started looking for something to keep their 3-year-old busy during the novel coronavirus lockdown.
Nicole plays a little piano, so the Ridgefield, Connecticut, couple signed their daughter Brigitte up for lessons over Zoom. Her teacher, Felicia Feng Zhang, instantly recognized that Brigitte has a special gift when it comes to tickling the ivories.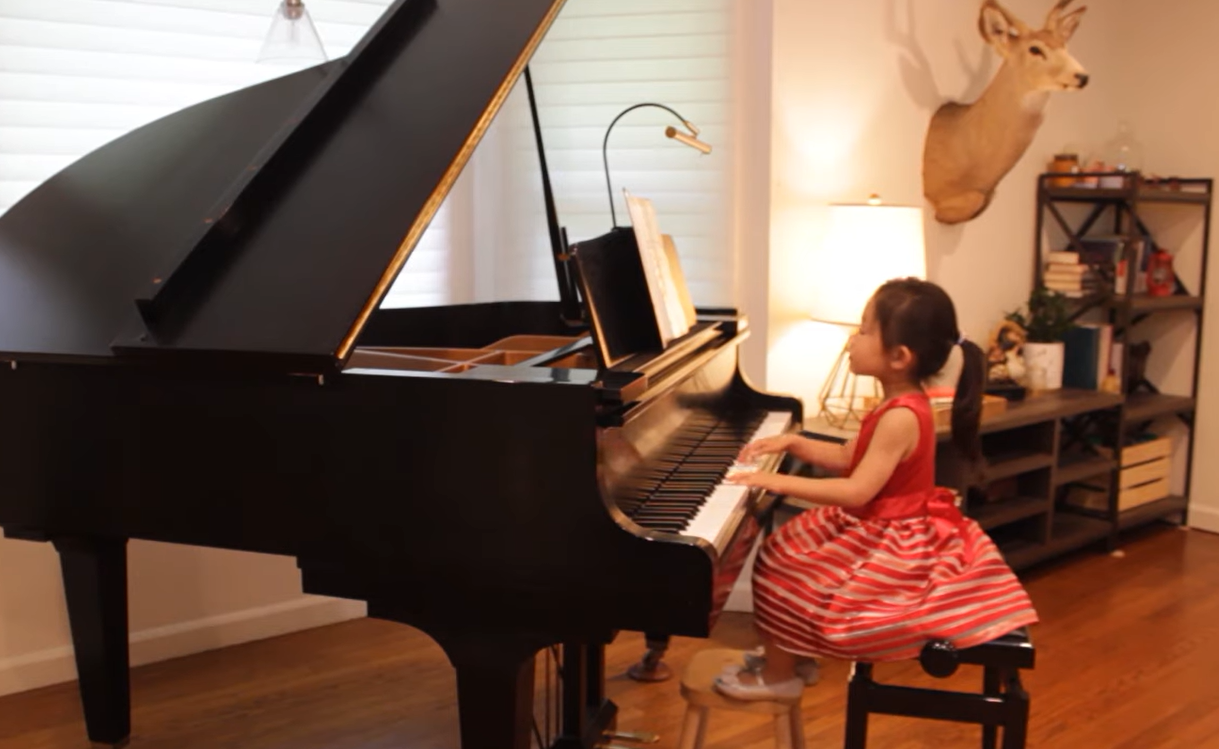 Felicia said Brigitte "picked up more in six months than most do in years' worth of lessons." The little girl quickly learned how to read sheet music and sight-read classical pieces virtually. When it was safe enough, Brigitte began attending lessons in person in her teacher's Greenwich, Connecticut, home.
A year later, everyone in Brigitte's orbit recognized that they had a child prodigy on their hands!
Watch Brigitte performing for Kelly Ripa and Ryan Seacrest on "Live with Kelly and Ryan" in the video below, and don't forget to share this incredible story.
"At the beginning, I never expected that she's going to be a prodigy or anything," her proud dad said. "But yeah, it turns out it's amazing."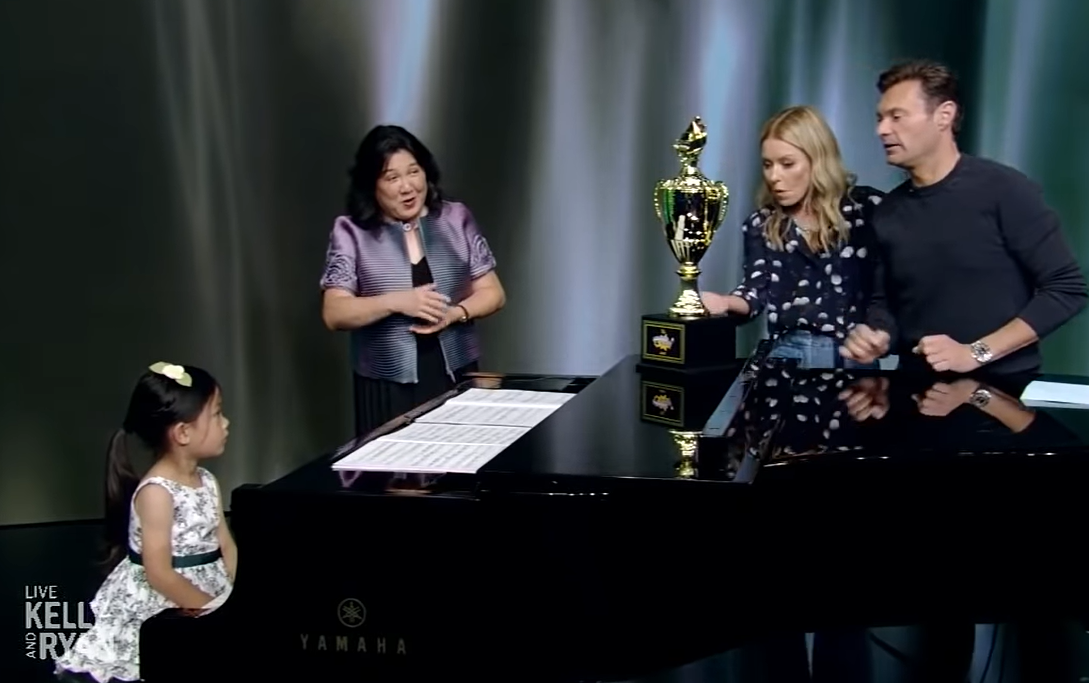 "Brigitte came to me when she was just two months after 3 years old," Felicia said. "From the lessons, I observed she has a curious mind and she loves to learn. We call that passion."
The music teacher was eager for Brigitte to share her talents with the world through competitions, but they had no idea how far she would fly. At age 4, Brigitte just became the youngest winner of the prestigious Elite International Music Competition! The prize is something most musicians spend their lives dreaming of achieving: a live performance at Carnegie Hall in New York City.
The only fly in the ointment is that the famed performance hall requires all performers to be fully vaccinated against COVID-19. At 4, Brigitte is too young to receive the shots, so she may not be able to reap the rewards of her prize just yet.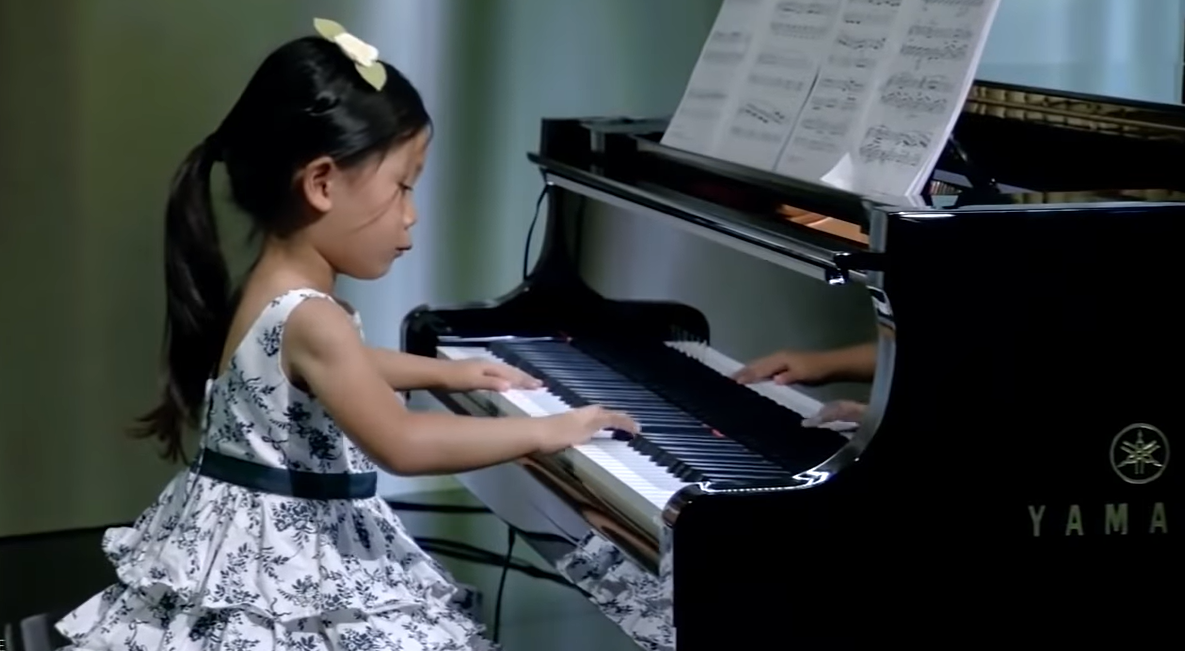 Whether she makes it to Carnegie Hall this year or not, we know this little one is going places. Keep having fun, Brigitte!
The youngest winner of one of the world's most prestigious music competitions can't claim her prize—playing piano at Carnegie Hall—because she's too young to get the vaccine.
Four-year-old Brigitte Xie only started playing piano a year ago in lockdown, but instantly revealed a talent for music.
The pint-sized prodigy can read music and play a note-perfect rendition of Beethoven's Sonatina in F Major—her feet dangling far above the pedals.
She won the Elite National Music Competition last December, and then in March this year won first place at the American Protégé International Competition, which wins her an invitation to perform at world-renowned music venue Carnegie Hall in New York City this November where all performers are required to be vaccinated against COVID-19.
Pre-schooler Brigitte was forced to pull out – but will be given anther chance at a future concert in 2022.
Her mother, Nicole Sun from Ridgefield, Connecticut said, "She doesn't know much to be honest; I tell her 'yeah baby you won the prize' and she was like 'ok, can we go to Disney store now?'
"I tell her 'you're going to perform in front of many people' and she seemed excited because she likes performing."
A pianist herself, Nicole took the opportunity to introduce her daughter to it while under lockdown last year to keep her entertained.
But even though she's showing a prodigious talent, her mom is not going to push it on her.
"As a parent I'm still open to everything, I don't tell her that she must be a pianist. Whatever she wants to be is fine."
Her daughter began playing piano at age three during the lockdown, and when her mom couldn't keep up with lessons, she found an online tutor, Felicia Feng Zhang. The little musician "picked up more in six months than most do in years worth of lessons".
She quickly learned to read sheet music and sight read classical pieces, and eventually started attending in-person lessons with Felicia in Greenwich, Connecticut, who urged her to enter competitions.
Her mom didn't know, at this young age, that Brigitte could follow instructions and play the pieces.
"Before the media approached me I thought she was just one of the normal students."
Brigitte passed her Royal College of Music Level 1 exam before her 4th birthday in May with a first class mark of 86.
She practices for just 45 minutes a day, and has one half-hour lesson a week, but neither Nicole or dad, Tao Xie, have to nag her, as she'll wander over herself.
The tinkling tot wants to perform Mozart when she eventually takes the stage— and, had she been able to perform this year, would potentially have been the youngest ever to play on Carnegie Hall.