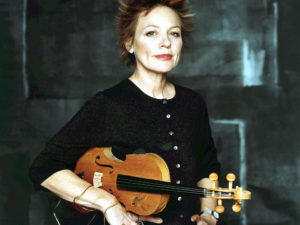 Does your music collection have a cross-section of classical and electronic music? If not, it should. Because classical and electronic music share many sonic similarities.
The number of contemporary pop, rock, electronic, and alternate music groups and composers who have used classical music as the basis of their compositions number in their hundreds.
Kitaro, Vangelis, Björk, Jean-Michel Jarre, Laurie Anderson, Emerson, Lake and Palmer (ELP), Mike Oldfield, Rick Wakeman, Brian Eno and the list goes on and on. 20th and 21st-century classical music composers continue to draw their influences from a variety of musical sources. Jazz, folk, gospel, pop and rock music are inspirational sources for today's composers.
Laurie Anderson is one of the greatest musical innovators of her time. Her music has crossed many boundaries and styles. Have a listen to Anderson's resolute yet playful music titled Shutter Island, performed by the Kronos Quartet. It sounds a lot like something that you might expect to hear from an electronic music composer, but it's written for a string quartet.
Classical music has influenced popular music for over 100 years. However, this influenced grabbed none more so than ELP. They transcribed countless classical and modern music composers works into their unique crossover brand of electronic-infused classical music. The American composer Aaron Copland was one of their favourites. ELPs worldwide hit Fanfare for the Common Man was used as the theme by several television channels that broadcasted the Olympics in the 1970s. ELP crafted Copland's Hoedown from his ballet Rodeo into this pulsating, rocking version of one of the most catchy tunes ever written.
Copland: Rodeo – V. Hoe Down
ELPs The Enemy God Dances With The Black Spirits, is a musical transcription of Prokofiev's most energetic and danceable pieces of music. They brilliantly recomposed this work from Prokofiev's Scythian Suite.
Prokofiev: Scythian Suite, Op. 20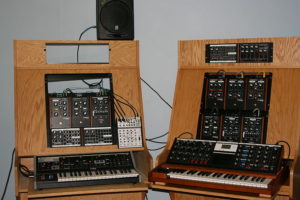 If there is a divide between classical and electronic music, it is small. The best electronic artists who create from classical music are the ones who have the most originality. And because they have the greatest respect for the original music, they have the ability to turn their originality into something that can be heard and enjoyed by a large number of people.
I'm not here to say that electronic music is the same as classical music or vice versa. But when the two combine and when the end product comes from one or the other, that's where this fusion of music shines.
JS Bach is the godfather of music to many. For electronic artists, he is invaluable as an inspirational musical resource. Have you ever heard Bach played on 15 highly distorted electric guitars? Well, now here's your chance. Johann Sebastian Bach; Toccata & Fugue in Dm, by Sinfonity. Who doesn't know Wendy Carlos' Switched-On Bach from the late 1960s? Or how about Bach for Moog. Here's a very groovy version of Bach's Air on the G String on the Moog synthesizer.
The German-born British composer Max Richter is said to have bridged the divide between classical and electronic music. Others say that his music is derivative, overly sweet and a musical cliché. It's not the use of electronic musical instruments in Richter's music that grabs me, it's the sensibility of electronic music that he puts into his compositions. He merges the ideas of classical and electronic music into something quite affecting.
Richter's piece Sleep has struck a chord with people across the world. In this mini-documentary about his work, he explains the concept and how every venue it is performed at becomes part of the theme of Sleep.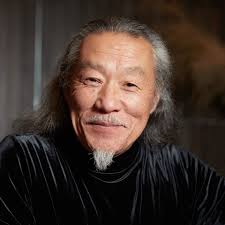 Kitaro is a Japanese recording artist, composer, record producer, and arranger. As a musician, his expressive talents can stop a listener in their tracks. Over his career, and he is still going, he has produced 24 studio albums and many more compilations. Much of his music is centred on meditation, peace and expressing the grandeur of the natural world in music.
One of the most popular pieces of classical music ever is the seven-movement orchestral suite The Planets written by the English composer Gustav Holst. Kitaro has too been inspired by the world of outer space. His piece Planet, captures the essence of his spirituality and his music. Another of his works speaks of that prominent constellation Orion, which can be seen throughout the world. His piece Straight away to Orion captures the essence of space travel. In Kitaro's Space II, you can hear his classical music connections.
Holst: The Planets
Electronic musical instruments, when they first arrived, imitated the sound of classical music instruments. Today it's still the same, and there's a reason for that. The range of tones, dynamics and timbres that come from classical music instruments are endless. Through the ability to be able to apply the many micro and macro changes to a sound that electronic instruments allow, a composer has endless possibilities to extend electronic classical music.