Most know him as one of the jazz greats, while some have flat out called him the greatest jazz pianist ever.
Born in Toledo, Ohio at the turn of the 20th century, Art Tatum, Jr. was almost entirely blind by age four. Not only did this serious impairment not prevent him from having a successful career and very interesting life, it may even have been a contribution to his impeccable hearing and, in turn, his music.
Tatum did receive some basic formal training at the Toledo School of Music as a youngster, but the vast majority of his musical knowledge was autodidactic. His incredible skills and renowned dexterity came mostly from listening to and imitating any recordings he could get his hands on and, in particular, from picking up what he could from various working musicians he encountered throughout his life.
Collaboration and improvisation were Tatum's strongholds and this often came through most clearly in his friendships and working relationships with his musical peers. Classical pianist Vladimir Horowitz, a piano powerhouse in his own right, was among those friends and colleagues.
A few critics have refused to even include Tatum under the listing of "jazz pianist" and some have called his playing "dull and repetitive." While either end of the opinion scale regarding Tatum's opus will certainly remain a subject of controversy for decades to come, what perhaps tilts the scales most in the argument in favor of Tatum's greatness is how he was viewed by Horowitz and other established, talented contemporaries of the time.
By the time he was in his early twenties and playing small joints, renowned artists such as Louis Armstrong, Duke Ellington, Count Basie and Andy Kirk took notice of the fledgling house pianist. Many of these greats later publicly commented that they had immediately been "stunned" by the young pianist's style and, above all, skills.
Europe's classical musicians also soon took notice and a few, such as Sergei Rachmaninoff, Leopold Stokowksi and, of course, Horowitz. They claimed to be nothing short of fascinated by their jazz piano counterpart, Tatum's virtuosity becoming a subject of constant awe in these ranks.
Horowitz, much like Tatum, was a fearless and ambitious player. Unlike Tatum, he had had a very classical, formal musical education, but enjoyed exploring styles and experimenting, all to raise his classical playing to new levels. According to an interview Horowitz gave just before his death in the late 1980s, Horowitz spoke of a legendary encounter decades earlier, in a small New York City club where Tatum had been playing and Horowitz visited to listen to his friend and perhaps pick up something new.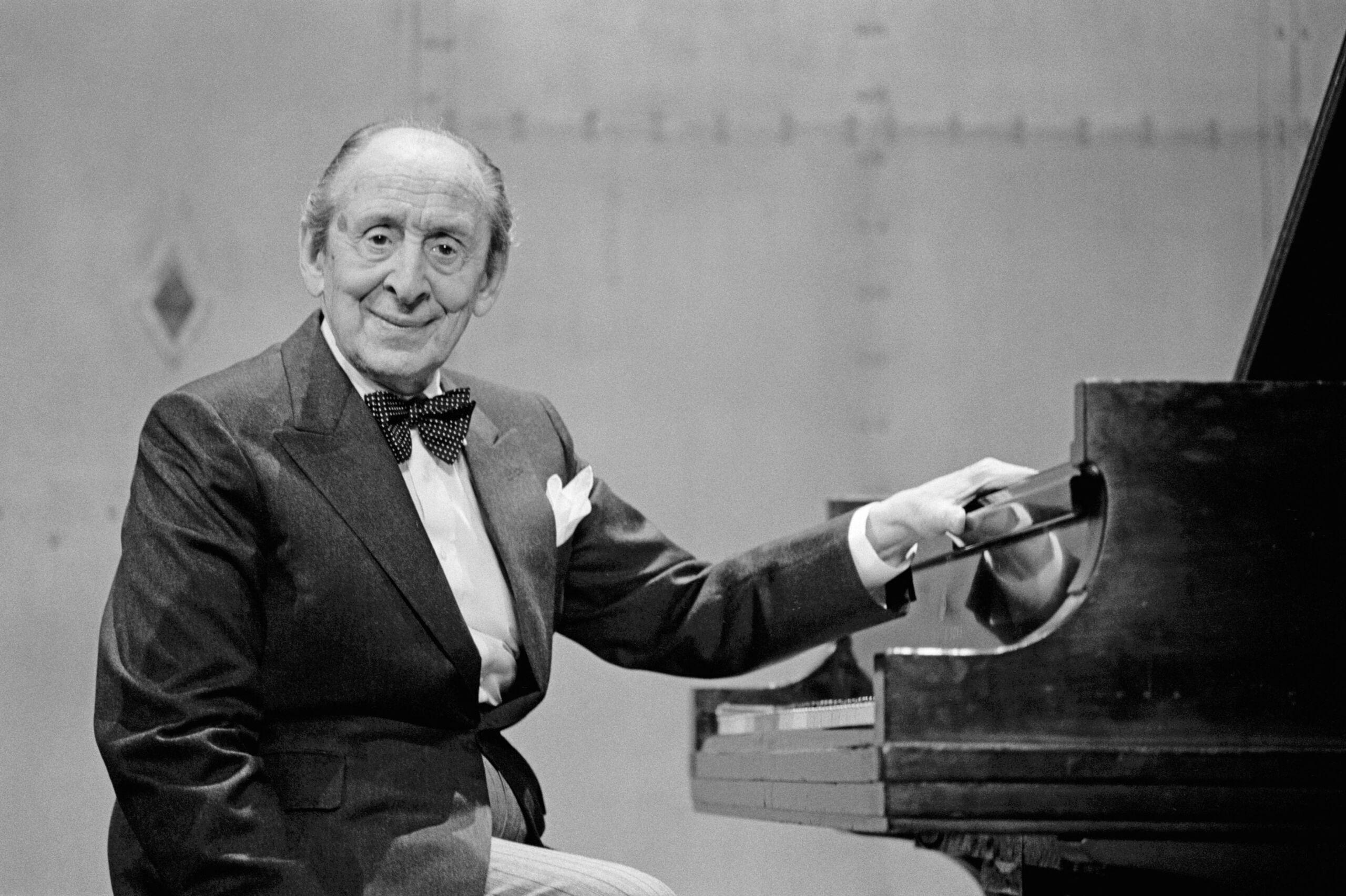 A piece that Horowitz had been practicing intensely at the time and was quite proud of was Vincent Youmans' Tea for Two. At some point after Tatum's performance, Horowitz offered to get on stage and play the piece for his friend. Curious to hear Tatum's musical ponderings about the piece, Horowitz was happy to hear Tatum's own version of the piece after his own.
Tatum took to the piano and played the piece in his own magnificent style, after which Horowitz, stunned, asked Tatum where he might get the sheet music for the arrangement, to learn it. Tatum legendarily responded with, "Oh, I was just improvising." Horowitz claimed that this moment resulted in his decision to never play Tea for Two in public again, although he spent decades trying to replicate Tatum's improvisation on his piano at home.
Encounters such as this one were the foundation of their lifelong friendship and moments that affected their styles and the music they both ended up leaving the world. The two, like many other great musicians of their time, enjoyed challenging each other and meeting each other's challenges.
Because Fats Waller was such a great influence on Tatum – and because we happen to agree that Tatum was one of the greatest greats – Viva Virtuoso released a bonus track after our last episode, in tribute to these particular greats. If you have a moment, give host Warren Peterson's rendition of Waller's Ain't Misbehavin' in Art Tatum's style a listen. We promise to give the great Vlad Horowitz a shout out somewhere down the road too, but probably not with Tea for Two.