Their upbeat tunes were causing many people to smile and all across the country during these times of gloom and doom.
The inspiring short story behind their accidental fame will fill you with hope and courage.
Colt Clark, is a musician and family man from Tampa, Florida, and the lockdown created a unique opportunity for him and his kids to sing and entertain the world with their brand of music, known as Colt Clark and the Quarantine Kids!
Clark was out of work and it could have been terrible as he is a father-of-3, but he found a special way to make the most out of the pandemic situation by starting a family band.
With the whole family at home, Colt used the time to help his kids develop their own musical talents. "I wanted to show the progress that the kids are making and show them that we can still have fun during these weird, strange times," he said.
He taught his kids songs and they began performing them together and since Colt's wife, Aubree Clark, was a professional photographer, she used her skills to tape their jam sessions.
She started uploading the family band performances to social media so relatives could enjoy them. "The kids never got tired of it, which was just amazing to me," Colt Clark said. "I would wake up in the morning and think of some songs and start playing and they would want to join in."
The Clark family's surprise was when the videos started drawing thousands of views. "We had no idea anyone would see these other than any of our friends and family," Colt explained.
Colt Clark and the Quarantine Kids was a great name for the band, as dad Colt plays the guitar and sings lead vocals, his 3 kids — Cash, Beckett, and Bellamy — join him.
At 10, Cash is the oldest and plays the guitar like his dad, as well as the bass and some percussion. 8-year-old Beckett primarily acts as the drummer. And little Bellamy, the only girl and youngest child who recently turned 6, adds her own sass to the videos, with her dance moves, and back up vocals.
They have their own Youtube channel, Colt Clark And The Quarantine Kids, where they upload new videos regularly and every member is truly talented and they bring a refreshing change with their music.
"People were posting our videos just so that people would get happy," Colt Clark said. "Everyone kept saying 'You don't know how much joy this brings us.'"
As their fame spreads, they are also being noticed by celebrities all over.
Micky Dolenz, singer and drummer for the popular 60s band, the Monkees, sent the family a care package and is eagerly waiting to meet up with them in person once the coronavirus pandemic dies down.
TV host Ellen DeGeneres used the video conferencing program, Zoom, to interview the family band and even presented the family with a gift of $20,000, a true blessing while Colt is out of work.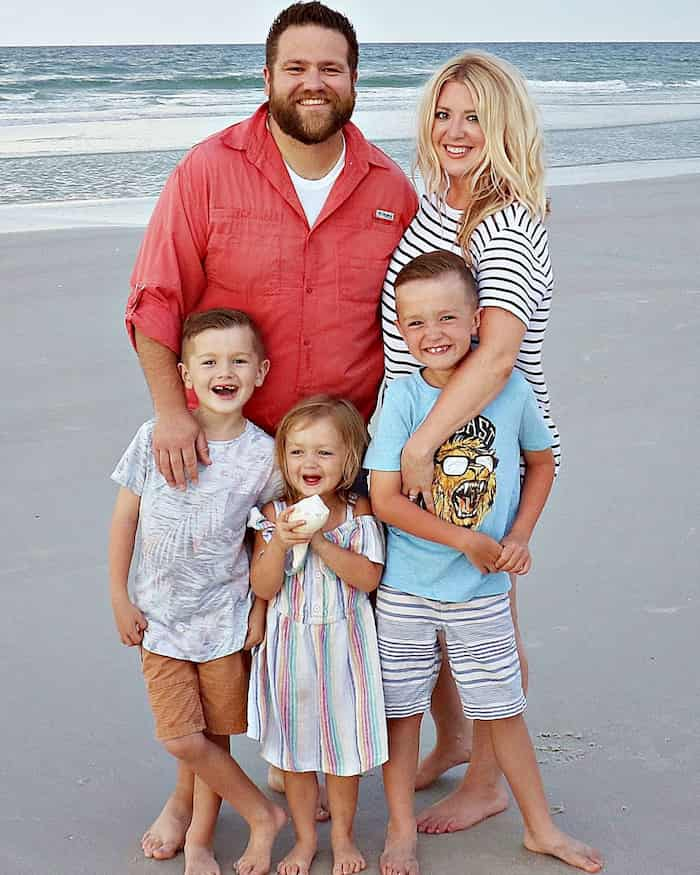 "We spend time as a family every day and yeah, we're just having fun," the oldest chile, Cash Clark, told Ellen.
With the lockdown ending now, Colt is starting to perform professionally again, but Colt Clark and the Quarantine Kids will continue releasing videos for as long as the kids are still enjoying it. "It just shows that humans need joy in their life and music brings that to them," Colt said.
What a blessing this family is to all the music lovers out there, they used the quarantine to harness their talents and are reaping the rewards of it. God bless them all!