Who are the most famous classic and modern piano composers of all time? From Ludwig van Beethoven to Frédéric Chopin, here is the list of the greatest composers.
It turns out that fame isn't something we can measure — creating a list of the most famous composers of all time is tricky.
How can we tell who the most famous piano composers are? What are the metrics that define fame?
Is it the number of views they have? How many fans? Maybe it's their influence and additions to the artform, or how long they've lived in the history books?
In this article, we'll go over some famous piano composers and some of the current composers trending.
Famous classical composers.

Johann Sebastian Bach
Ludwig van Beethoven
Frédéric Chopin
Franz Liszt

Modern piano composers.

Frederic Rzewski
Joe Hisaishi
Alexandra Stréliski

Future piano composers.
FAQs.
Famous classical composers.
The piano developed in western civilization over the centuries — the first by music-maker Bartolomeo Cristofori.
You can learn about that in our blog post about A Complete Piano History.
As a result, many of the most famous pianist-composers emerged from Europe.
Hailing from Germany and arguably the most famous piano composer of all time (at least so far), we begin with a man by the name of: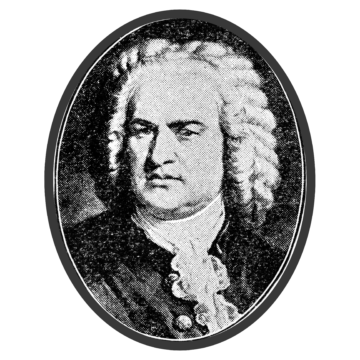 Johann Sebastian Bach
Johann Sebastian Bach would debut in the late Baroque period (1600 – 1750). Born in 1685, the musician and composer is known for his orchestral works. His most famous keyboard compositions include The Goldberg Variations and The Well-Tempered Clavier.
Bach was born into a family of musicians and studied music from a young age. Over his musical career, he composed over a thousand works in concertos, suites, recitatives, da capo arias, and four-part choral music.
Johan Sebastian Bach is considered among the greatest composers of Western History. He is the most played piano composer on Spotify today, with over six million monthly views.
A close second is none other than: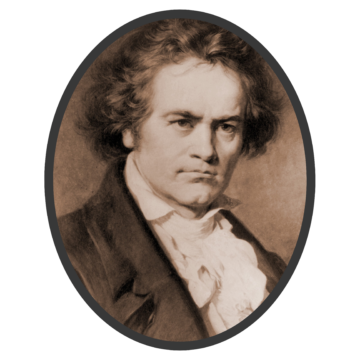 Ludwig van Beethoven
One of the most influential musicians of the Classical period (1750 – 1820), Beethoven was a German composer and pianist. His musical talent was evident from a young age. Beethoven would be considered a piano virtuoso in his early 20s and was eventually patronized by Prince Lichnowsky, which led to the creation of his Opus 1 piano trios.
Before him, the renowned Mozart was considered to be one of the finest improvisers of the classic period. Yet, by all accounts, Beethoven surpassed him. All the pianists of the time, rumor has it that he could move an audience to tears with the most remarkable ease.
Beethoven would eventually and gradually become deaf; however, this didn't stop him from creating 722 works, including ​​nine symphonies, 35 piano sonatas, and 16 string quartets. Beethoven's work even features modern films such as A Clockwork Orange and Immortal Beloved.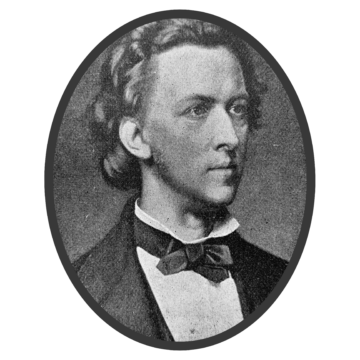 Frédéric Chopin
Of Polish descent, Frédéric François Chopin was a masterful composer and virtuoso pianist. Playing and composing during the Romantic period (1770 – 1850), he was the leading musician of his era, a "poetic genius" whose skills were renowned worldwide and without equal in his generation.
He completed his musical education and even composed several works before leaving Warsaw at 20. Interestingly, Chopin was not big on large-scale performances. Instead, preferring to play in smaller settings like a salon.
All of Chopin's compositions include the piano. They were technically demanding and often stretched the limits of piano playing. His major piano works include mazurkas, waltzes, nocturnes, polonaises, études, impromptus, scherzos, preludes, and sonatas. By the end of his life, Frédéric Chopin had composed over 230 works.
Next, we move on to a dear friend of Chopin's: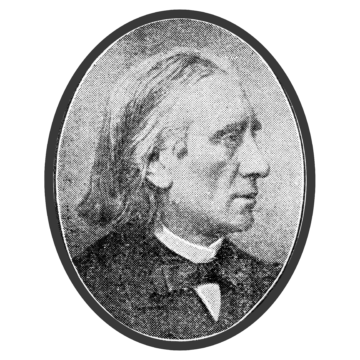 Franz Liszt
Born in Hungary in 1811, Franz Liszt was considered a child prodigy. He rose to fame in Europe because of his skills in the piano in the early 19th century.
Liszt was deeply immersed in the musical class of his time – he was both a friend and promoter to many of the prominent musicians and composers of the Romantic era. His compositions were predominantly for piano solo or piano with voice and orchestral. However, his repertoire is vast. Liszt also wrote songs and created orchestral works, including symphonies, sacred choral works, and masses, which he conducted in Rome's Church of San Lorenzo.
To this day, Franz Liszt's work is widely known, and many consider him one of the best pianists ever to live.
Modern piano composers.
The waves of influence generated by the Baroque composers to the Contemporary periods are easy to recognize. But what of the composers whose influence hasn't fully taken shape yet?
Thanks to the industrialization of society, the spread of piano, and new mediums of presentation, we see an expansion of musical expression as we venture from the Contemporary period to the modern era.
Many of the countless composers and pianists are making a name for themselves.
A few of them include: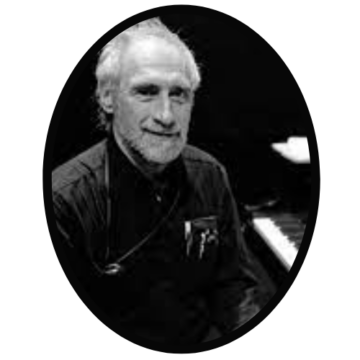 Frederic Rzewski
The American composer Frederic Anthony Rzewski was born in 1938 in Massachusetts and started playing the piano at five. In his later years, Rzewski became a Professor of Composition at the Conservatoire Royal de Musique in Liège and taught at universities in the United States and Europe.
Many of his compositions, such as The People United Will Never Be Defeated, get inspiration from social and political themes. Rzewski even performed the solo part of Beethoven's Fourth Piano Concerto in the world premiere of his piano concerto at the 2013 BBC Proms.
Rzewski's skill is famous, and many consider him one of the most important American composer-pianists.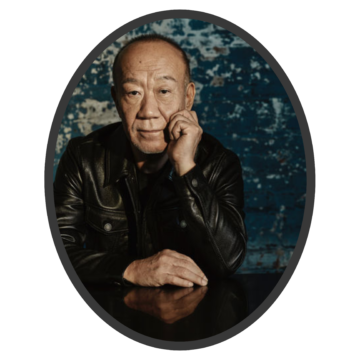 Joe Hisaishi
Mamoru Fujisawa – known as Joe Hisaishi – was born in 1950 in Japan.
Hisaishi has many piano film scores. His music explores and incorporates a variety of genres like minimalist, experimental electronic, Western classical, and Japanese classical.
People often associate him with Hayao Miyazaki writing soundtracks for all but one of his animated films – most famously Princess Mononoke, Spirited Away, and Howl's Moving Castle. He also provided the soundtrack for the 1998 Winter Paralympics.
Hisashi's career claims many awards, and he remains active today, performing in concerts and releasing compositions.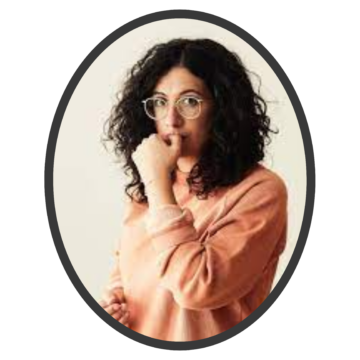 Alexandra Stréliski
Alexandra Stréliski is a blooming artist from Montreal, Canada. The young composer-pianist studied at McGill University and Université de Montréal.
She released her debut album, Pianoscope, in 2010, and her sophomore album, Inscape 2018, was the most played classical album on Apple Music, with over 20 million streams on Spotify. In 2019 she received two Felix Awards for "Author or Composer of the Year" and "Revelation of the Year."
Stréliski has already many accomplishments and has a bright career ahead of her. Perhaps time has yet to reveal the most famous piano composer.
Future piano composers.
Music is an unfolding process that grows with humanity. Fame comes and goes with the times. Depending on one's impact on the art of music – and the music collection that we have the privilege to enjoy – fame may last for centuries, maybe even longer.
Music is an ongoing phenomenon. Music theory and the piano have become far more accessible to people worldwide. And whether you're the most famous or playing for fun, you're immersing yourself in the magical world of vibrations.
Make the most of your time playing the piano with the Simply Piano app!