Three hundred years ago, Johann Sebastian Bach came to Leipzig as cantor. This was celebrated extensively at the Bachfest. His works continue to shape the music world today.
When Johann Sebastian Bach took over as Thomaskantor in Leipzig in 1723, he wrote his most beautiful cantatas for church services. He would never have dreamed that this "everyday music" would one day become pieces for eternity.
To commemorate Bach's 300th anniversary as church cantor, the cantatas were the focus of the Leipzig Bach Festival, which was held from June 8-18.
Under the motto "Bach for Future," more than 70,000 visitors from 56 countries came — a new international record for the festival, which scores points for its original venues from Bach's time. "The more international the festival, the younger the audience," Bach festival director Michael Maul told DW. "I am therefore not worried about the future of his music. Bach is present all over the world and attracts people to Leipzig like never before."
To close the festival, Bach's acclaimed Mass in B minor was heard in St. Thomas Church, performed by the Bach Collegium Japan, under the direction of Masaaki Suzuki.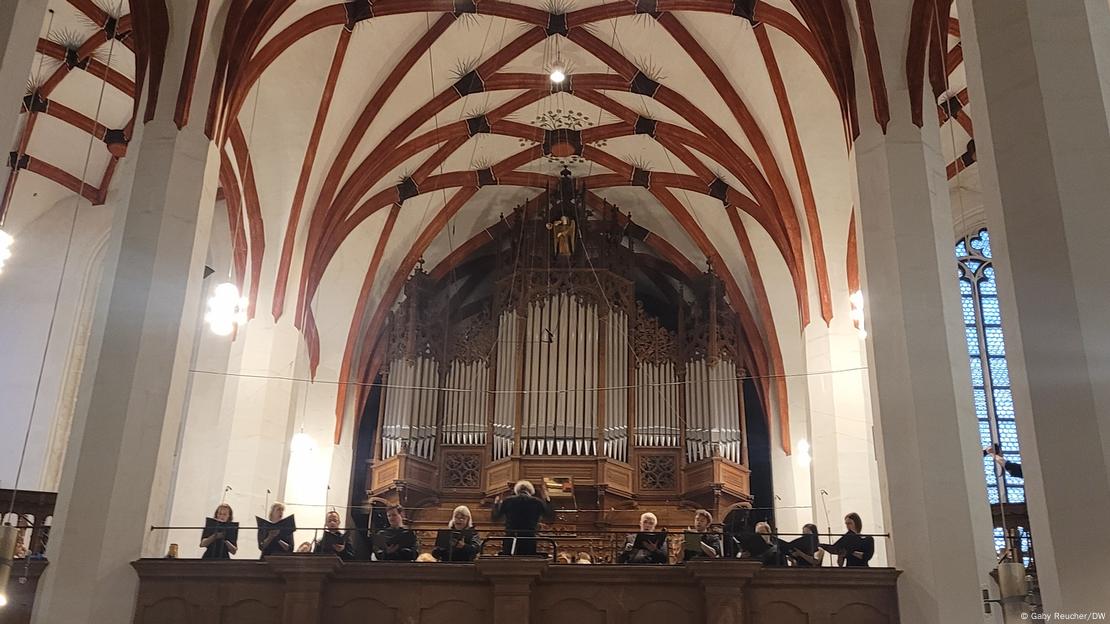 In 2015, Bach's personal handwritten manuscript of the mass held by the Berlin State Library was included in the UNESCO's Memory of the World Register, a project to protect and preserve culturally significant documents and manuscripts.
Bach and Leipzig
Johann Sebastian Bach came to Leipzig at the age of 38 as the new Thomaskantor and municipal music director. He not only composed church cantatas for Sunday services, but also directed the "Thomanerchor" (St. Thomas Boys' choir), which was founded in 121 and remains one of the most famous boys' choirs in Germany. Bach also oversaw the maintenance of the instruments and played at weddings and funeral services.
In his first year of office, Bach invested much energy into his cantatas.
At the Bach Festival, four of the best Bach connoisseurs performed favorite cantatas with their ensembles, including conductors Philippe Herreweghe and Ton Koopman, who are known for historical performance practice and whose concerts can be heard on the "DW Classical Music" YouTube channel.
Music for all denominations
In his music, Johann Sebastian Bach created new musical forms with unfamiliar instruments and artful sound mixtures, which today are often described as atmospheric or celestial. The composer placed particular emphasis on setting the texts and biblical words of his cantatas in a musically expressive manner.
"The cantatas are perhaps Bach's most complex and difficult music to access," says artistic director Michael Maul. Even for Germans, he says, there are language barriers with the cumbersome baroque texts. Moreover, people are no longer as God-fearing as they were in Bach's time. "Nevertheless, Bach is received across denominational, cultural and geographical boundaries."
Bach's St. Thomas Boys' choir
Contemporaries at the time did not yet recognize Bach's genius. "Bach is so much more difficult to play than the music of his contemporaries. It is also more complex to grasp that people back then may simply have been overwhelmed," Maul says.
Bach is also said to have expected too much of his Thomaner boys at times. He complained to the council about the caliber of the boys who had been chosen, and after a few years — also because of other differences with the city council — he increasingly turned to secular music.
He created instructional pieces such as "The Art of Fugue" (1751) and composed well-known works such as the "Goldberg Variations" (published in 1741), which the Armenian pianist Sergei Babayan played from memory with virtuoso precision at the Bach Festival.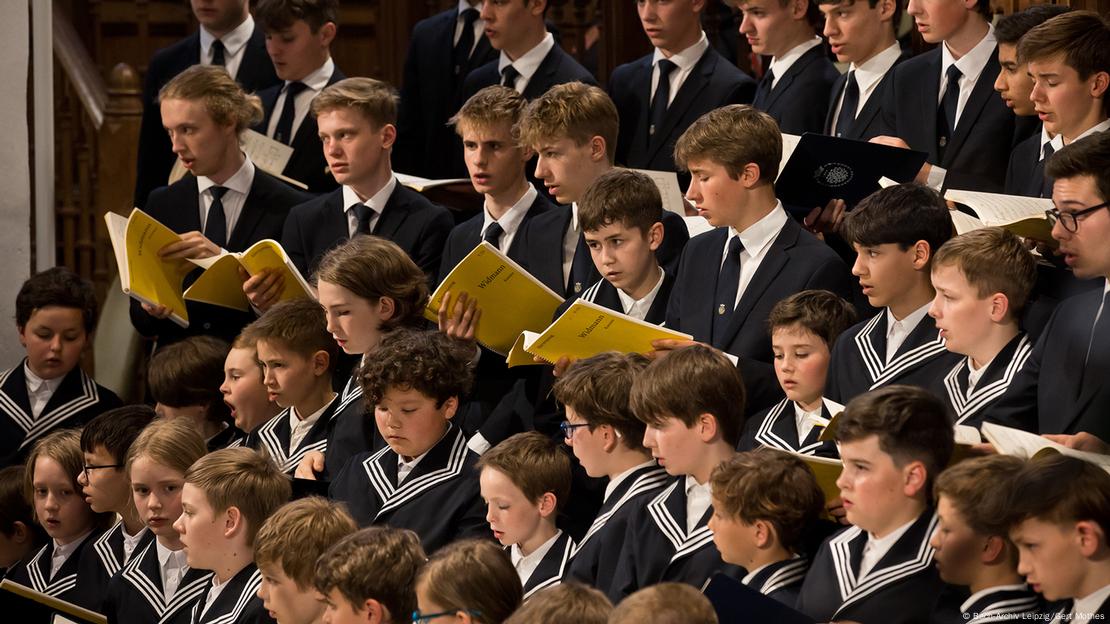 Surprise guest: Rock legend Sting
The St. Thomas Boys Choir was in particularly high demand this year. For the opening concert, it not only performed Bach's inaugural cantata "Die Elenden sollen essen" ("The miserable shall eat"), but also a world premiere by conductor, clarinetist and composer Jörg Widmann, who took the cantata form as a basis to speak about war and the hope for peace.
For Thomaskantor Andreas Reize, looking back, it was the biggest challenge of the 300th anniversary celebration. "We went beyond the limits of what we could do in the premiere, but it was an incredible experience," Reize says. "It was very difficult to sing, incredible for the orchestra to play, and also for me to conduct."
The Thomaner were awarded the Bach Medal for their services to the works of Johann Sebastian Bach.
Among the noted guests at St. Thomas Church for the "Boys' Choir Summit" was English rock legend Sting, a reputed Bach lover. Bach festival director Michael Maul also happens to know that every now and then, Sting plays a few bars of Bach on his guitar.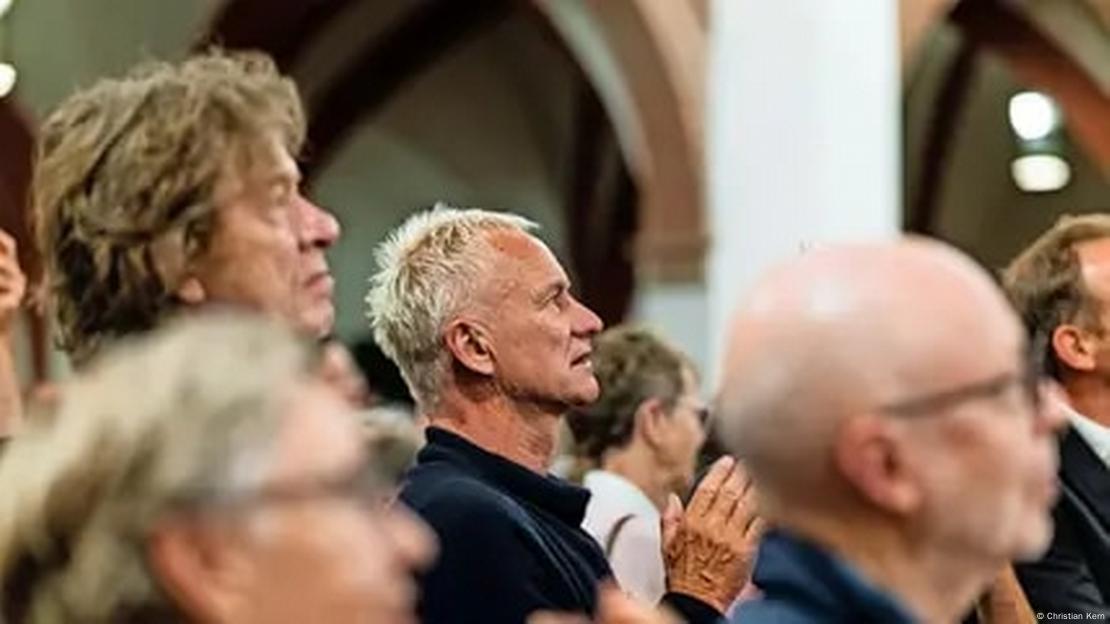 Global ensembles celebrating Bach
Johann Sebastian Bach's inauguration in Leipzig will be celebrated throughout this year.
For example, the St. Thomas Boys' Choir will participate in weekly Sunday services, at which the same musical programs will be heard as in Bach's day.
The Bach Museum will be showing the special exhibition "Bühne frei für Johann Sebastian Bach!" ("Make way for Johann Sebastian Bach!") until March 2024. Divided into three successive parts, the exhibition will focus on Bach's church music, his music for keyboard instruments, and how subsequent generations have dealt with his music.
Under the motto "Choral Total," the Bach Festival 2024 (June 7-16) will host Bach ensembles from around the world to sing Bach's choral cantatas from his second year in office as Thomaskantor (1724/25). In addition to German and European choirs, ensembles from the US, Japan and Malaysia, among others, are expected. There will also be a festival choir, to which singers from all over the world can register.