Gustav Holst: The Planets Op. 32 Mars, the Bringer of War (E. Ormandy)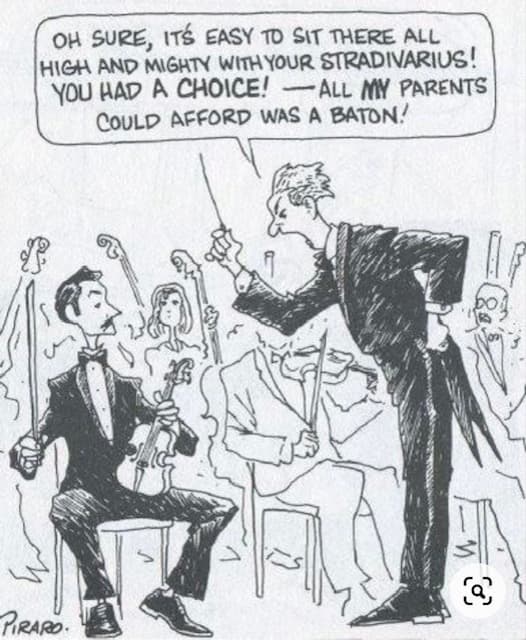 It's an unprecedented time for symphony orchestras. There are numerous and prestigious openings for the position of music director—Osmo Vänskä is leaving the Minnesota Orchestra after a 19-year tenure; Jaap Van Zweden is ending his time with the New York Philharmonic in 23/24; Thomas Dausgaard abruptly resigned from the Seattle Symphony citing fraught relations with the administration; Ricardo Muti's last season with the Chicago Symphony ends in 2022; Marin Alsop has left the Baltimore Symphony after 14 seasons; and there are also openings in Cincinnati, Indianapolis, Kansas City, Salt Lake City, and Charlotte. In fact, approximately one-third of music directors at the top 25 orchestras will be stepping down.
Did you hear about the angry orchestra conductor? He threw a tempo tantrum!
We hope that the many talented women conductors will be considered. There have been so few women engaged to lead orchestras it seems like a bullet-proof, Plexiglas ceiling. A few top names spring to mind: Mirga Gražinytė-Tyla, Alondra de la Parra, Susanna Mälkki, Simone Young, Xian Zhang, JoAnn Falletta, Barbara Hannigan, and of course Marin Alsop previously mentioned. The French contralto and conductor Nathalie Stutzmann, recently appointed to the Atlanta Symphony, begins her tenure in October 2022. She will be the only woman leading a major orchestra in the US.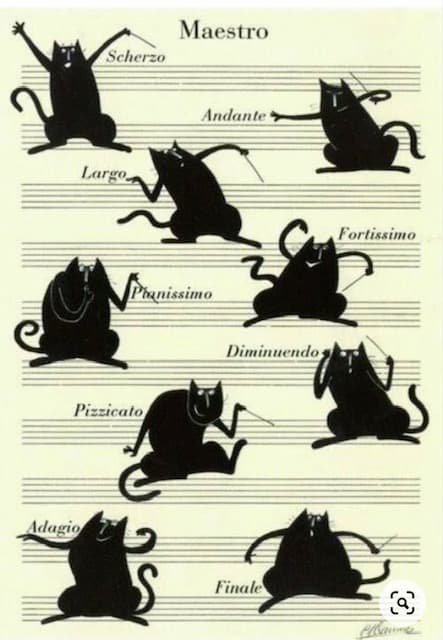 The conductor clearly must have talent and technique, and be dynamic and inspiring, versatile and energetic. Might I add he or she must command respect, have vision for the ensemble, and possess excellent communication skills with the musicians, and the administration and community. If it seems like a tall order, it is!
Why was the former conductor of the Berlin Philharmonic always the first off the plane? – Because he only had Karajan luggage.
These days a select few of the musicians are part of the decision-making process. One or two musicians will be part of the selection committee, that will comprise board members and the administration. Guest conductors will be brought in to "audition." Sometimes they are maestros well-known to the orchestra; other times they are fresh new faces without a track record with the group.
What's the difference between a conductor and God?
God doesn't think he's a conductor.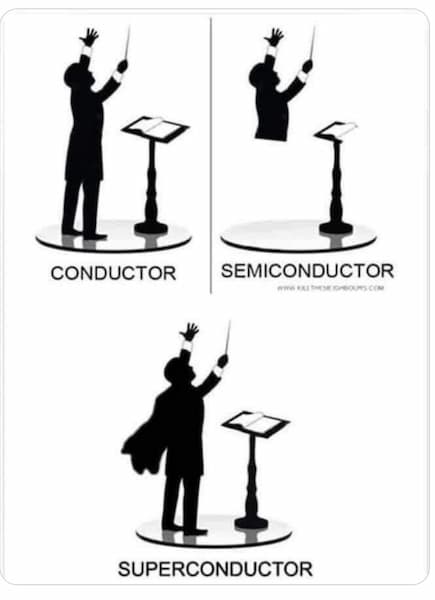 Each orchestra has a personality and a style, and it can happen that a conductor of stature works well with one group and fails abysmally with another. Sometimes after a guest conductor's appearance a conductor survey will be circulated among the orchestra.
What's the difference between an orchestra and a bull.
The bull has the horns in the front and the a__hole in the back.
Here's a sample of what that might entail, with thanks to the wonderful principal cello of the Houston Symphony, Faculty member of the Shepherd School of Music at Rice University and clever writer Brinton Averil Smith with a few contributions from me.
CONDUCTOR SURVEY: WEEK 36
NAME: Grampton Rumpterfrabble
WEEK: The one where we played that one piece… whatever it was called…
PROGRAM: Hautbois Summer
DID YOU PLAY
1. Entire concert
2. Only some of the notes in your part
3. In the rests
HOW WOULD YOU RATE THIS CONDUCTOR?
1. Below Average
2. Far below average
3. Semiconductor
4. Superconductor (best judged in a downpour during an outdoor concert)
WOULD YOU SAY: THE CONDUCTOR'S MUSICAL AND TECHNICAL ABILITIES LOWERED THE STANDARD OF OUR ORCHESTRA?
1. A little
2. A lot
3. Words don't suffice
4. I am now considering a career in real estate
WOULD YOU SAY THE CONDUCTOR'S CHOICE OF TEMPI WERE:
1. Too fast
2. Too slow
3. Unplayable
4. Widely ignored
5. All of the above
WOULD YOU SAY THE CONDUCTOR'S BATON TECHNIQUE WAS:
1. Sloppy and vague
2. Precise and vague
3. Demonstrative and vague
4. Distracting and vague
WOULD YOU SAY THE CONDUCTOR'S INTERPRETATIONS WERE:
1. Incorrect
2. Extremely incorrect
3. Too classical and too romantic
4. Not classical and not romantic enough
WOULD YOU SAY THE CONDUCTOR USED HIS OR HER TIME WISELY IN REHEARSAL:
1. Talked incessantly
2. Talked too little
3. Knows nothing about music
4. Just tell me if it should be louder or softer; faster or slower
5. He kept looking at the trombones, encouraging them
WOULD YOU LIKE TO SEE THIS CONDUCTOR CONDUCT A MAJOR ROMANTIC WORK LIKE RACHMANINOFF SYMPHONIC DANCES, A CLASSICAL WORK LIKE HAYDN SYMPHONY No. 45 "FAREWELL" OR A CONTEMPORARY WORK
1. Haydn. I could disappear and leave the stage
2. Rachmaninoff. I'd like to see them just try to conduct this
3. You're kidding
4. None of the above
WOULD YOU LIKE TO SEE THIS CONDUCTOR RE-ENGAGED WITH THE SYMPHONY?
1. For repertoire I don't really like anyway
2. After I retire
3. Not if they were the last living conductor on earth
WOULD YOU LIKE TO SEE THIS CONDUCTOR CONSIDERED AS A FUTURE MUSIC DIRECTOR?
1. No
2. God, no
3. Seriously? I could do a better job
OPTIONAL:
PLEASE COMMENT ON THE CONDUCTOR'S APPEARANCE (CHECK ALL THAT APPLY) :
1. Too much hair
2. Not enough hair
3. Tails needed dry-cleaning
4. Shoes squeaked
5. Too much drama
6. Not enough drama
7. Fly undone
8. BO
9. Too much perfume
10. Pants fell down
(and dear reader that is a subject for another article!)
With sincere apologies to the truly great maestros we've had the privilege of working with!