For sixty years, violinist Erica Morini pulled off the near-impossible. In a mid-twentieth-century music world dominated by male stars, in front of a listening public in thrall to the intense vibrancy of Jascha Heifetz and his spiritual fellow travelers, Morini, a woman steeped in more sober Central European violin traditions, carved out a career as a top soloist. Beginning with her Vienna debut at age eight, her silk-smooth tone, stylish and smart interpretations, clean-as-a-whistle passagework, and total absorption in the music she was playing won over both audiences and her fellow musicians.
Morini was born to a Viennese Jewish family in 1904. A true prodigy, she performed at five for Austria's emperor, who gave her a life-size doll as reward. By eight, she was studying with the renowned Otakar Ševčík, still famous for the finger-twisting exercises he wrote. Ševčík's teaching guided her nimble left hand. Her expressive bow arm was a product of lessons with her father and, later, Rosa Hochmann. Both had been students of Jakob Grün, a repository of Viennese violin wisdom, and an intimate of one of the musical giants of the time, Joseph Joachim.
The young Morini first played as orchestral soloist in Vienna at twelve. She was soon collaborating with exalted ensembles and maestros further afield, including Furtwängler in Berlin and Nikisch in Leipzig. Following a Carnegie Hall debut at sixteen, Morini was given the Guadagnini formerly belonging to American soloist Maud Powell, who had bequeathed it to "the next great female violinist." For her part, Morini had no interest in being labeled a female violinist. "A violinist is a violinist," she would sometimes say, "and I am to be judged as one." From the mid-1930s, Morini made New York her home, continuing to tour into her sixties, before officially retiring in 1976. Just before her death in 1995, her beloved "Davidoff" Strad disappeared from her apartment. It has never been found.
The appearance of Morini on the concert scene came only a few years after Heifetz's. But unlike many fiddlers of her generation, she didn't suffer in his shadow. Perhaps it helped that their playing had almost nothing in common. Particularly in short pieces, Morini played stylishly without relying on vibrato and slides. Her vibrato tended to simmer over a low flame, though it could become affectingly intense in lyric passages. Her legato bowing was silky, her off-the-string strokes incredibly incisive. Her timing was brilliant, and her phrasing cogent and clear. Among her musical habits was to crescendo to a phrase's midpoint, before backing far away.
Morini was warmly admired by her greatest peers: Heifetz asked for the secret to her dazzling upbow staccato, Zino Francescatti and Nathan Milstein recorded double concertos with her, and Fritz Kreisler claimed she played his compositions better than he did. When it came to Viennese repertoire, Morini was indeed hard to surpass, as her recordings attest. Her "Caprice Viennois" is a miniature masterpiece of musical storytelling, her "Schön Rosmarin" a model of idiomatic shaping. She reveals Brahms' famous Waltz for the little miracle it is. A detour into Hungary for the third of Tivadar Nachez's "Danses Tziganes" shows off her sparkling technique.
The heart of Morini's repertoire consisted of the great Romantic concertos. A live recording of the Tchaikovsky, with none other than Igor Stravinsky conducting the New York Philharmonic, showcases her musical priorities. Many violinists playing this masterpiece delight in rubato at a local level. Morini keeps her eye on a more distant prize, taking long-term routes to dramatic climaxes, without losing Tchaikovsky's essentially balletic feel. The live feel of the performance is enhanced by applause following the first movement, and occasional bleeding over from a rival radio station.
Finally, since Morini grew up in Vienna just a few years after the death of Brahms, and studied with custodians of Viennese tradition, it's no surprise that she would give his D Minor Sonata a beautifully detailed interpretation. Joined by Leon Pommers at the piano, Morini lets the piece live and breathe with flexible tempi, surprising turns in momentum, thoughtfully varied articulations, and sensitively shaped figurations, rewarding the attentive listener with constant mindfulness of the musical moment.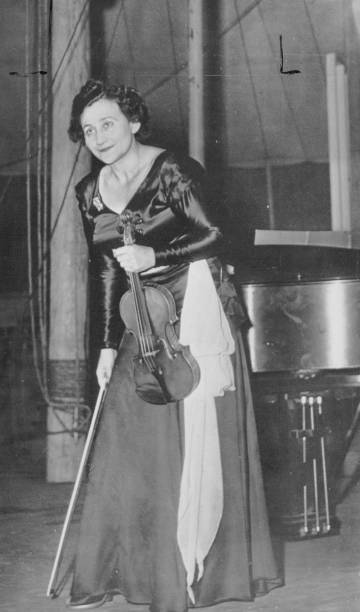 Denver Post Archives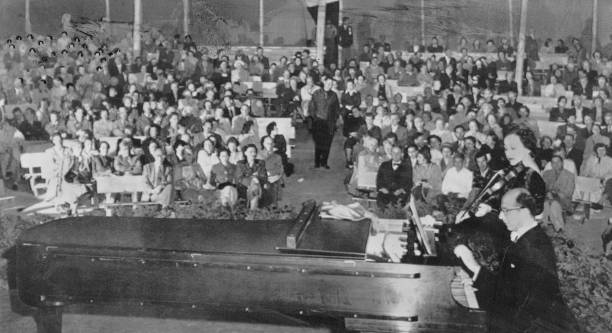 Denver Post Archives
Erica Morini, Violinistin, Österreich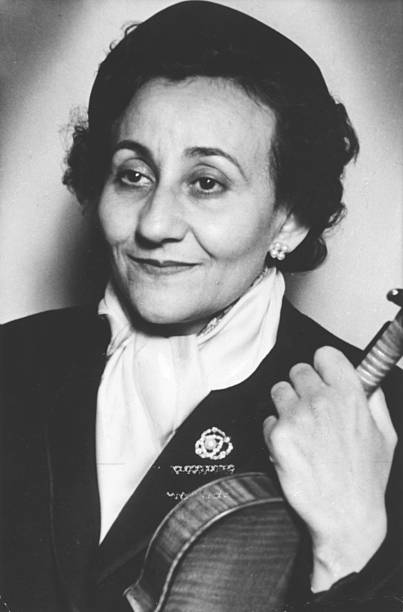 Erica Morini, Violinistin, Österreich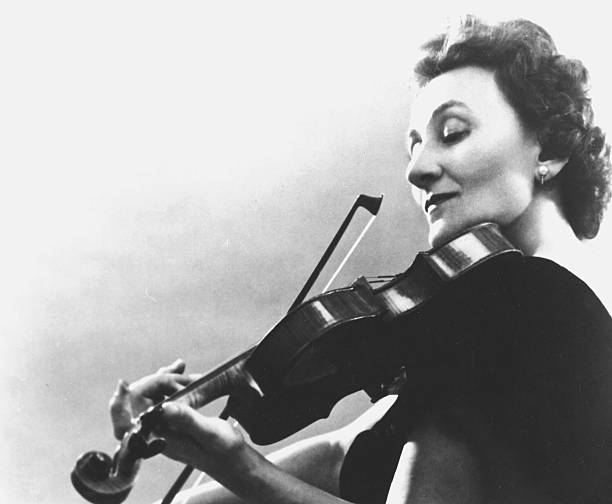 Erica Morini, Violinistin, Österreich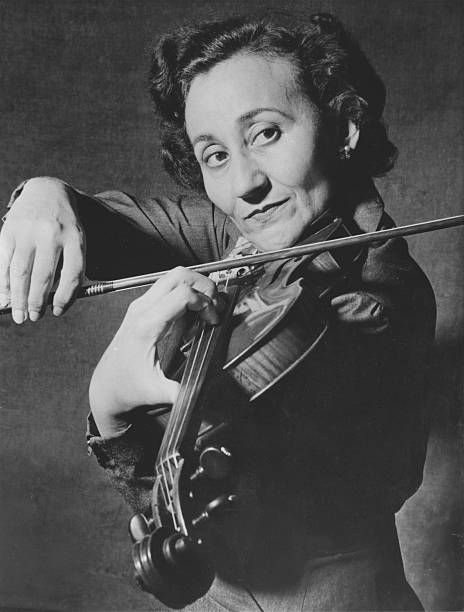 Erica Morini, Violinistin, Österreich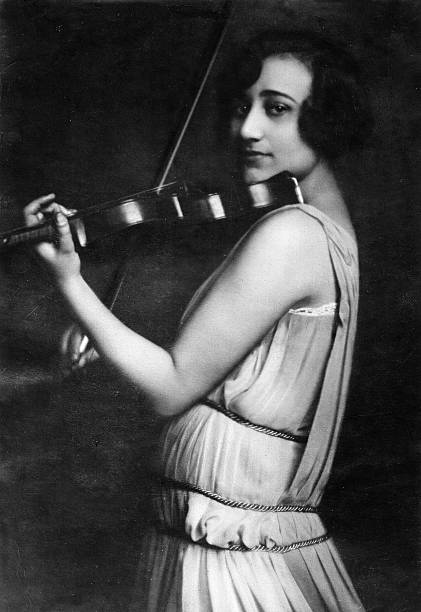 Erica Morini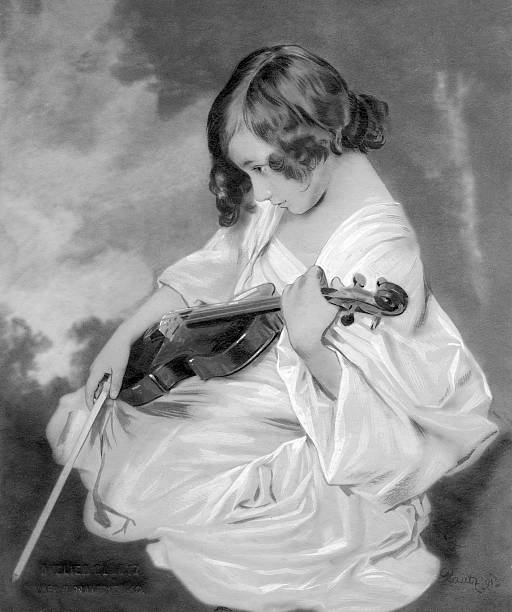 Erica Morini, Violinistin, Österreich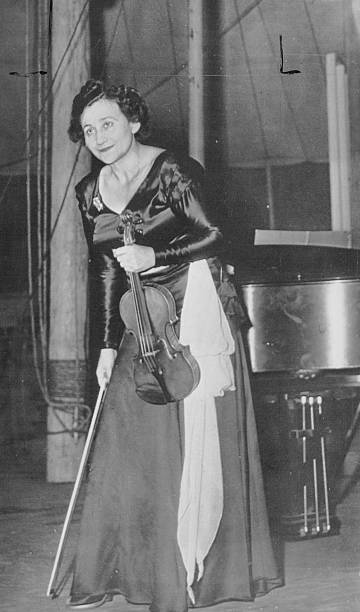 JUN 28 1949; Erica Morini, violinist, takes the first bow at the first con? cert of the Goethe festi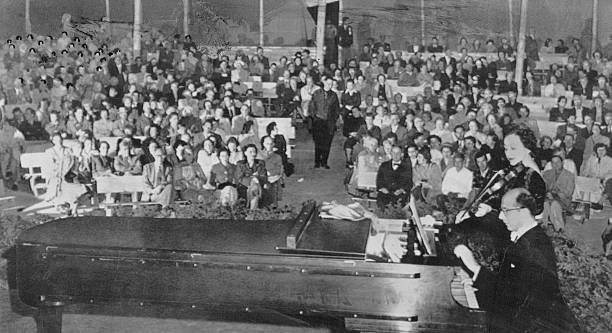 6-28-1949; Erica Morini, violinist, takes the first bow at the first con?cert of the Goethe festival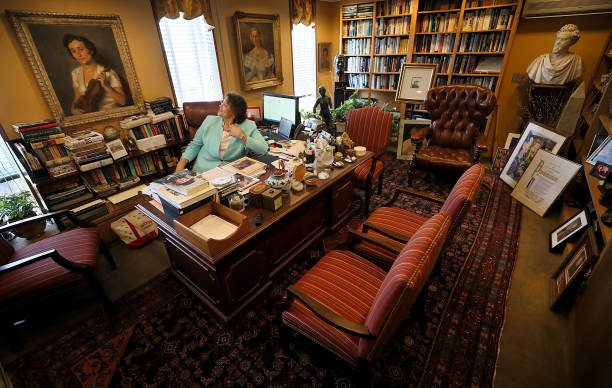 From A Private Office, She Catalogues Public Lives