Victory Brinker believes that everyone has a talent. Hers just happens to be unforgettable!
Adopted as an infant, the Latrobe, Pennsylvania child was constantly using her voice from the moment she could speak. Mom Christina Brinker claims she noticed her baby's "perfect pitch" when she was just 2 years old. By the time she was six, Victory declared she wanted to be an opera singer, and she didn't want to wait to do it.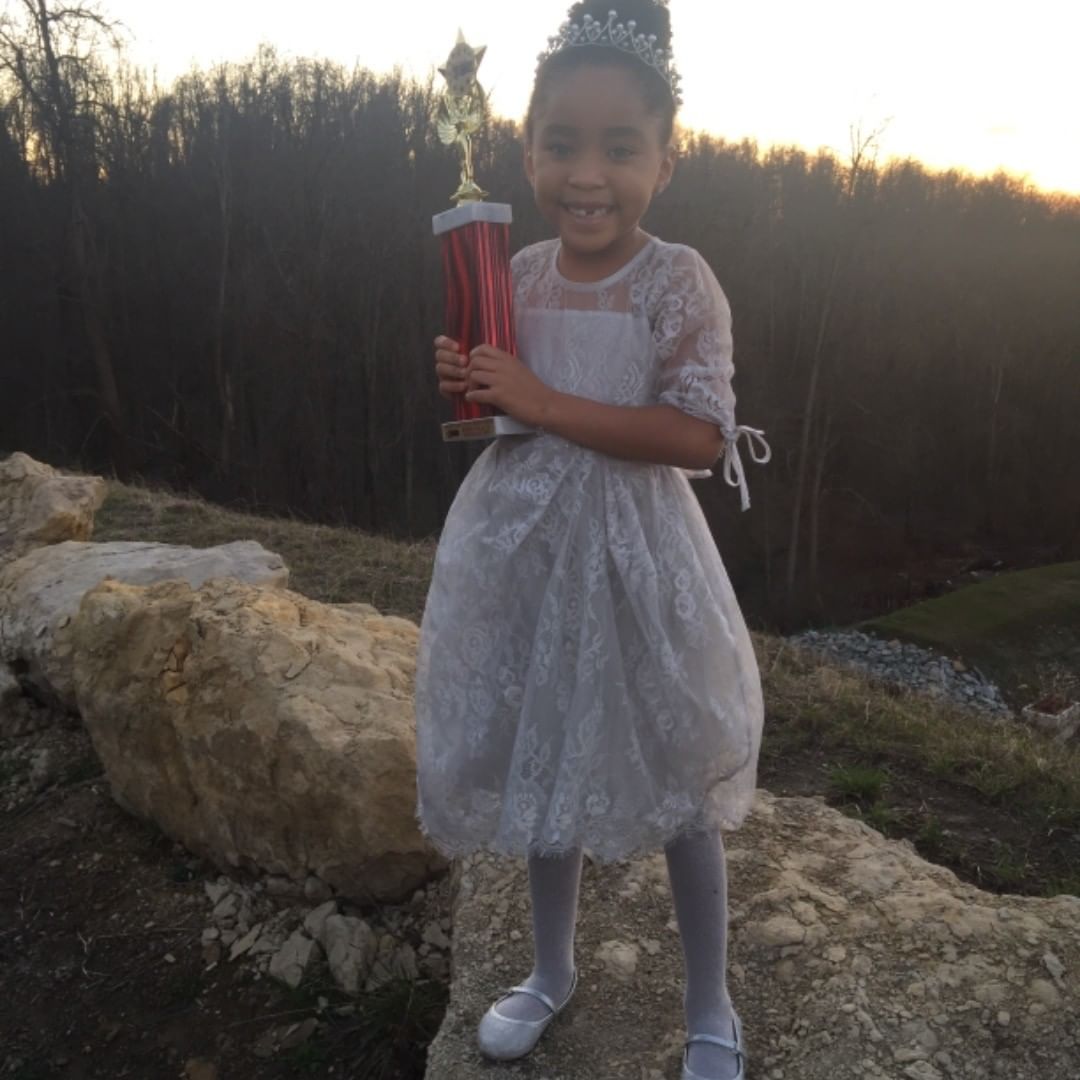 Her story goes like this: Six-year-old Victory asked her mother who could sing the highest note in the world, so Christina showed her a YouTube video of an opera singer. Victory was instantly smitten. After declaring her intention to sing opera, she competed for the first time just three weeks later – and won first place!
The win put Victory on a trajectory to fame that couldn't be slowed or stopped. She started performing more and more, perfecting her soprano and learning complicated operatic pieces that would give even experienced older singers trouble.
In 2019, the 7-year-old got her first professional contract and performed eight shows at the Pittsburgh Public Theatre's Lights and Legends show.
It was this contract and subsequent performances that earned Victory one of her highest honors to date: A Guinness World Record as the world's youngest opera singer!
She followed up that accomplishment in 2021 by appearing on season 16 of "America's Got Talent." At age 9, Victory's performance of "Der Holle Rache" form Mozart's Magic Flute left audiences stunned and earned her a rare Golden Buzzer from all four judges and host Terry Crews!
Now that she's 10, Victory feels that her career is just getting started. She practices for 45 minutes each day and can now reach more than three octaves and sings in seven different languages. Her next goal is to set a new record for singing the highest note ever, and her mother is positive she'll do it.
"I'm so excited by watching her dreams come true," said Christina. "It seems like every time she sets a goal, that goal comes true."
When asked what words of advice she has for other kids whose talents might not be as apparent as hers, Victory advises, "Find your gift, because everyone has one, and go for it."
"I like the challenge of singing the really high notes, and all the different languages I get to sing in," said Victory.
Such an exceptional talent for someone so young! If this is just the beginning of her career, we can't wait to see what this superstar does next.
Share this story to congratulate Victory on her world record.